Russian envoy to UN disclaims protesting at Security Council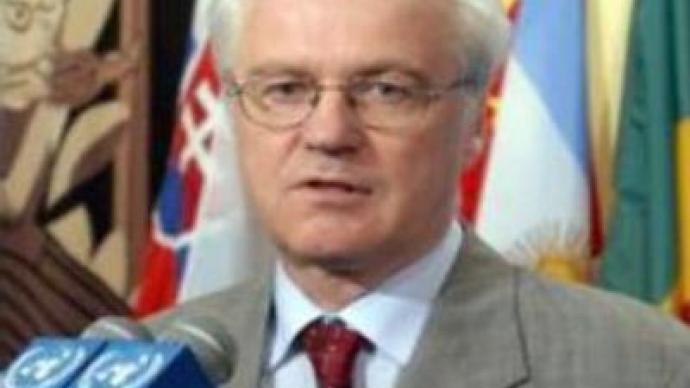 Russia's representative at the United Nations, Vitaly Churkin, has corrected the media reports, claiming his walking out of the Security Council meeting on Monday was a protest.
The media said he was not satisfied with the report by the UN representative in Kosovo, Joachim Rucker. The report dealt with developments in the province in recent months.However, earlier we managed to contact Mr. Churkin and he confirmed that he had indeed left the meeting room, but it was by no means a protest, and his deputy stayed there with the rest of the delegation and carried on with the meeting.
You can share this story on social media: