Russia ready to help Libyan settlement on condition of ceasefire – Russian Foreign Minister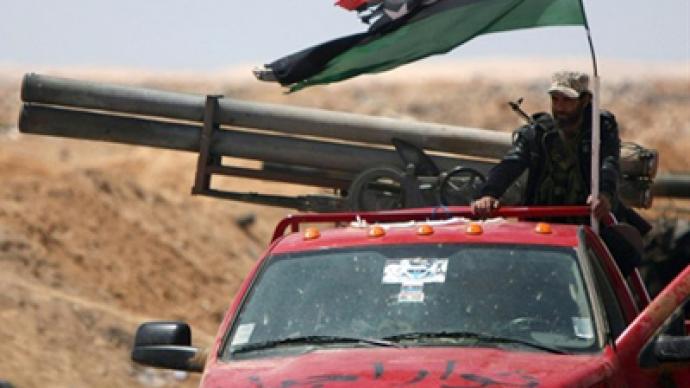 Moscow says it is ready to assist in peace and dialogue efforts in Libya in order to prevent further civilian casualties on condition of an immediate ceasefire.
In a telephone conversation with the Libyan prime minister, al-Baghdadi Ali al-Mahmudi, Russia's Foreign Minister Sergey Lavrov said a peaceful solution is possible only if all sides in the conflict act in accordance with the UN mandate.According to the Foreign Ministry website, the telephone conversation between Lavrov and al-Mahmudi took place on Saturday at the request of the Libyan side. Al-Mahmudi gave his assessment of the current situation in the country; he talked about the willingness of Tripoli to reach a political settlement of the conflict and expressed interest in Russia promoting the search of ways to peaceful settlement. The Libyan prime minister also said that the Libyan leadership is ready  for full observance of UN Security Council  resolutions 1970 and 1973.Sergey Lavrov has said that the main goal at the moment is to stop the bloodshed and the suffering of the Libyan people. In order for that to happen, Lavrov said, all countries involved in this conflict should continue to support the UN Security Council resolutions made with respect to Libya. However at the moment Russia feels that this is not happening."The unconditional implementation of the relevant UN Security Council resolutions, an immediate ceasefire, primarily an end to strikes at Misrata and other towns. This will facilitate conditions for reaching a truce," Russia's Foreign Ministry says.On such a foundation Russia will be ready to support the efforts of the African Union and the United Nations to take the developments to a political and diplomatic channel, states the report on the official site of the Russia's Foreign Ministry.Earlier this month at the Russia-NATO summit in Berlin, Sergey Lavrov said that Russia had received reports that NATO are actually supplying the rebels with weaponry, which goes beyond the UN resolution. Last week there were reports that the coalition forces sent military advisers to the country, which by many is seen as the first step towards setting up a ground operation there. Russia strongly opposes to both of those actions.
You can share this story on social media: