Donetsk clashes prove situation in Ukraine out of control – Russian MFA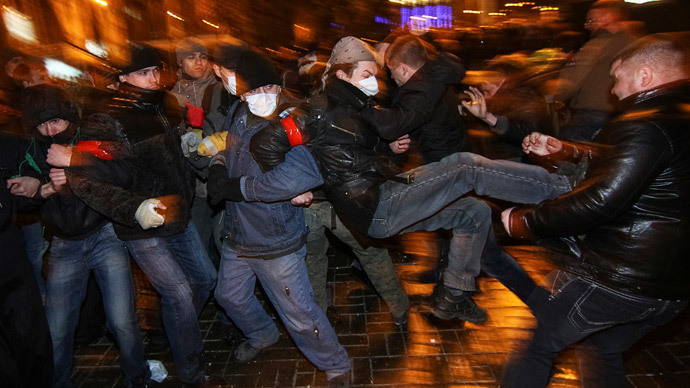 Bloody clashes in the city of Donetsk that ended with a murder and multiple wounded proves Kiev does not control the situation in Ukraine, Russia's Foreign Ministry stated, stressing Moscow reserves right to protect compatriots.
On March 13, a group of far-right extremists attacked a peaceful demonstration protesting "the destructive position of the people calling themselves the Ukrainian authorities," acknowledged the ministry in an official statement. The radicals armed with traumatic weapons (e.g. pneumatic pistols) and bats began to arrive to Donetsk from other regions of Ukraine the day before, the document stressed.
The tragic events that took place in eastern regional center ended up with spilled blood, with at least one man murdered and several dozen wounded.
"We have repeatedly stated that those who came to power in Kiev must disarm the militants, provide security to the population and ensure people's legitimate right to rally.
"Unfortunately, as shown by the events in Ukraine, this is not happening, the Kiev authorities do not control the situation in the country," Russia's Foreign Ministry declared.
"Russia is aware of its responsibility for the life of compatriots and citizens in Ukraine and reserves the right to take these people under protection," ended the statement.
The latest information arriving from Ukraine suggests that during the night clashes in Donetsk at least one man was killed while up to 29 people were injured. Four injured remain in hospitals, one of them in a critical condition.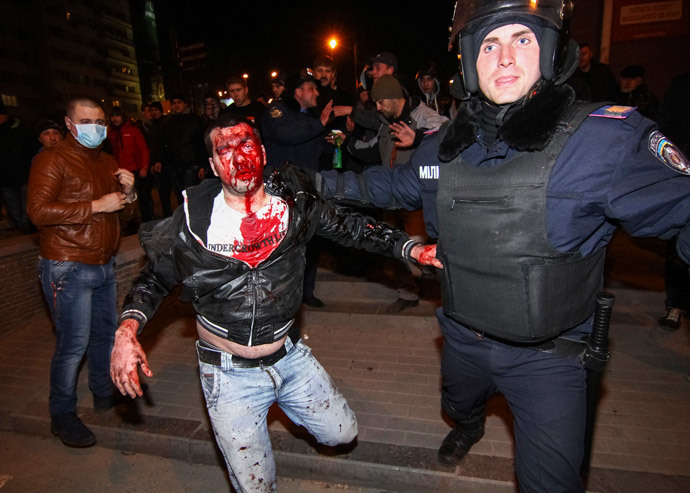 The killed person has been identified as a 22-year-old Dmitry Chernyavsky, an activist of the nationalist Freedom party, who reportedly died in an ambulance from a stab wound.
A criminal case has been launched into the tragic events in Donetsk by local prosecutor's office.
The coup-imposed President of Ukraine Aleksandr Turchinov has called to "immediately sort out the situation, to detain those involved in the bloodshed and to punish them for crimes within the legal way."
Police have reportedly already detained four instigators of the mass brawl in downtown Donetsk.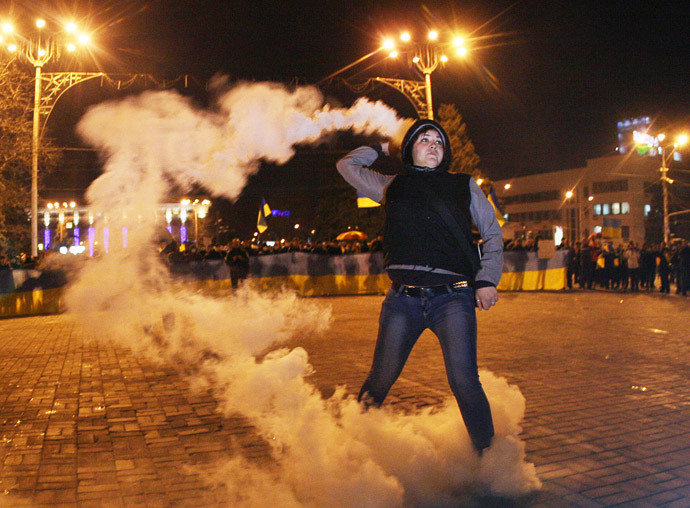 You can share this story on social media: