Russia pledges assistance in solving crisis in Lebanon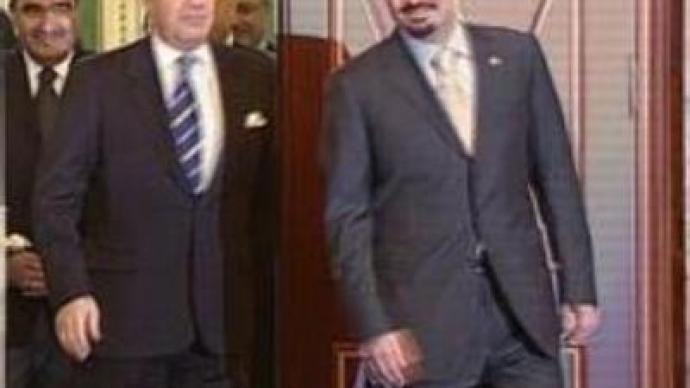 Russia, as one of the key mediators in the crisis in Lebanon, will carry on with its initiatives to find a compromise between various political and religious groups in the country.
The latest clashes in the Lebanese capital have revived gloomy forecasts that the situation in the country is on the verge of a civil war. Lebanon is suffering from two conflicts – firstly between Sunnis and Shiites and also a political conflict, with the opposition demanding early elections.Saad Hariri – the leader of the political majority in Lebanon and the son of the assassinated president – has been in Moscow for talks with the Russian Security Council Chief Igor Ivanov.The Russian attitude has been to find a compromise between all the political and religious forces and, as Mr Hariri told Igor Ivanov, it's an appropriate way to solve the crisis.
"Russia has been playing an important role in the whole region and we also think there should be a dialogue between all the forces in Lebanon that could lead to a compromise,"
pointed out Saad Hariri.Still, finding such a compromise is a hard task that can take time.
"Lebanon is the country with a big and difficult history, with a sensible balance between different political and religious powers and groups. And Russia has the only principal position – Lebanon should not be a card in other countries' games, and the international community can only assist those initiatives which are aimed at a compromise,"
said Igor Ivanov.The dialogue between Russia and Lebanon will go on further – as the Lebanese political parties expect the Russian president to visit the country soon. By that time, Hariri says, they hope to find a way out of the crisis.
You can share this story on social media: