Pirates free tanker with Russian crew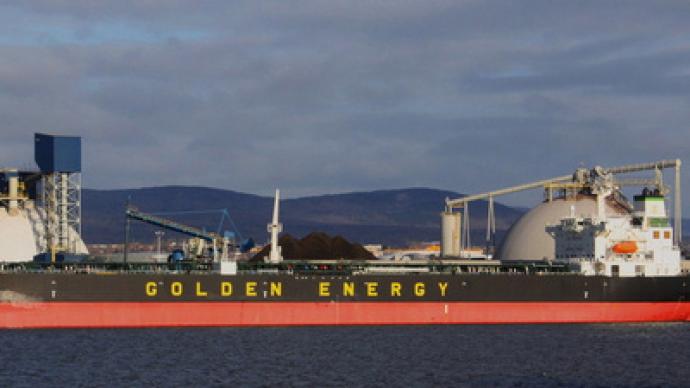 Pirates have freed the Greek-owned "Centurion Energy" tanker and the 24 crewmen on board, leaving the ship after stealing some of the fuel it was carrying.
Alpha Marine Crew company director Oleg Kravchenko told Russian news agency RIA that all the crew members are safe and sound. The pirates were treating them well because they were only interested in stealing the ship's cargo. "They pumped about 3,000 tons of fuel and left the ship", Kravchenko said. Damages to the ship are now being assessed.Russia's Foreign Ministry confirmed the release of the ship and its crew, saying the vessel is expected to continue on its journey soon. The Greek-owned Energy Centurion, with 23 Russian nationals aboard and one Greek citizen, was carrying an estimated 50,000 tons of diesel fuel and gasoline. The tanker was found not far from the Nigerian coast by a French Navy ship a day after it was seized 30 kilometers off the coast of Togo.
You can share this story on social media: