Pirates kidnap 24 Russian sailors off Togo coast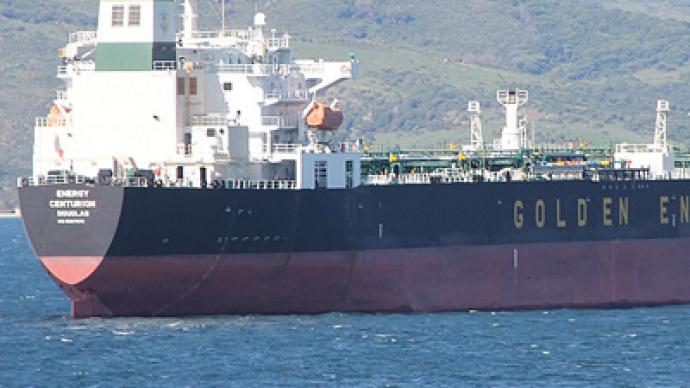 Pirates have kidnapped 24 Russian sailors in an attack on a Greek-owned oil tanker off the coast of Togo. The crew alerted the Togolese Navy, but the tanker managed to escape amid an exchange of fire with a patrol boat.
­The tanker "Centurion Energy" was seized by pirates roughly 30 kilometers off the coast of Togo's capital Lome on Tuesday morning. It was not immediately clear if anyone was hurt during the attack.The crew managed to trigger an alarm and alert the Coast Guard patrol of Togo. The patrol boat, however, failed to release the captives, and the seized tanker escaped after a short gunfight.The pirates are likely to detain the sailors until they've stolen all the cargo aboard the ship, Noel Choong of the International Maritime Bureau told the AP.The ship, registered in the Isle of Man to a company called Energy Centurion, was operated by a Greek firm called Golden Energy Management, Greece's Merchant Marine Ministry confirmed. It has a crew of 24 Russian sailors.The attack comes about a week after a similar attack on another tanker in the region. In that attack, the crew was released after the pirates stole the oil onboard.