Iran 'gives guidance' to US ship in pirate distress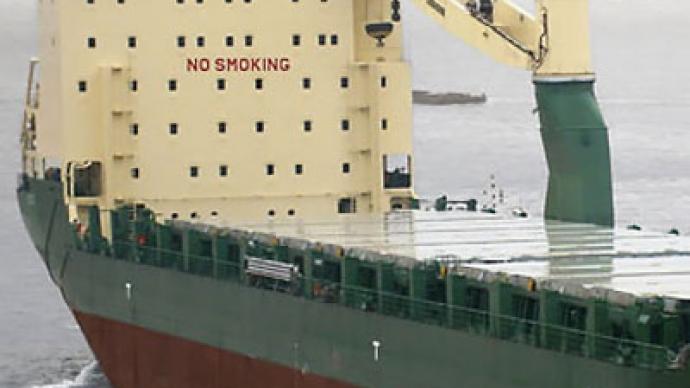 Iran's navy was the first to respond to a distress call from an American vessel attacked by pirates – despite the two countries tottering on the brink of war. The US flag vessel Maersk Texas was assailed northeast of the Arab Emirates.
The 486-foot vessel was passing through the Gulf of Oman en route back to the United States from the Strait of Hormuz.Around noon local time on Wednesday, despite cautionary signals "numerous skiffs with armed men in each boat quickly closed" in on the ship, Maersk Line Limited, which owns the ship, said. The Maersk Texas security team fired warning shots, but the pirates continued to approach the vessel and then fired upon it. A security team then returned fire in accordance with US Coast Guard rules of engagement.The cargo ship was attacked northeast of Fujairah, the biggest port in the Middle East for refueling oil tankers. The vessel's distress call was first answered by the Iranian navy, Kevin Speers, senior director of marketing at Maersk Line. Speers then clarified that Iran's navy "provided guidance to the crew of the Maersk Texas by radio, but was never on scene."The Australian warship HMAS Melbourne was also dispatched to help the merchant vessel and launched a helicopter that proceeded to it. The attackers fled the scene shortly afterwards. All sailors on board are safe, and the vessel is now continuing its voyage to the US, Speers said.Maersk Line is the world's largest container shipping company. In January the Danish shipping and oil firm suspended operations at several Iranian ports, potentially disrupting critical food shipments as it complies with US sanctions against Iran. The company, a unit of A.P. Moller-Maersk, managed several refrigerated ships and container vessels that transported food to Iran.