Russia marks Global AIDS Day
Published time: 1 Dec, 2007 13:01
Edited time: 1 Dec, 2007 16:01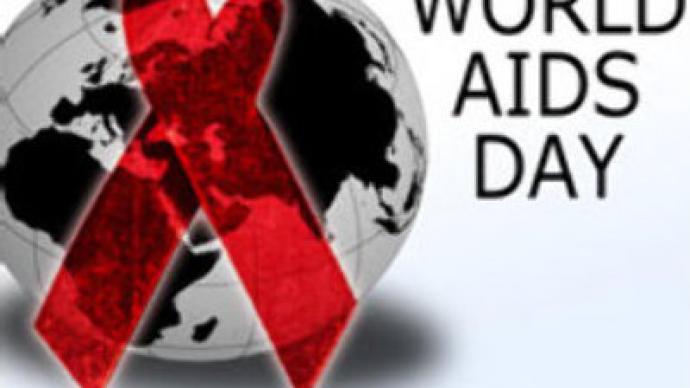 The world is marking Global AIDS Day. More than 30 million people worldwide live with the virus and almost 6,000 die from the disease every day. While there's still no cure, there are prevention methods, along with treatment and care for those afflicted.
Russia has one of the world's biggest AIDS problems. The official number of HIV positive people is over 400,000. For many years, during Soviet times, it was believed that the virus existed and spread only in the so-called risk groups – prostitutes, homosexuals and drug addicts. But obviously the virus might hit anyone.
Severe social stigma towards testing, and a lack of education about the virus ,are the reasons for it.
The alarm has been sounded by the Russian government, mass media and international organisations.
"Like in many other countries of the World, [in Russia] there is a problem of prejudice against people with HIV. Prejudice is bad as it is, but very often it is accompanied by discrimination. This happens because a lot of people, common citizens, certain politicians and even some health care professionals believe that there are innocent people who have HIV and people who are guilty of their disease. I think that this assumption is fundamentally wrong and the sooner we all understand that there are no guilty or innocent people in the face of AIDS the more successful the fight against the disease will become," Avet Khachatryan from Transatlantic Partners against AIDS commented.