Last obstacle in Russia's path to WTO removed?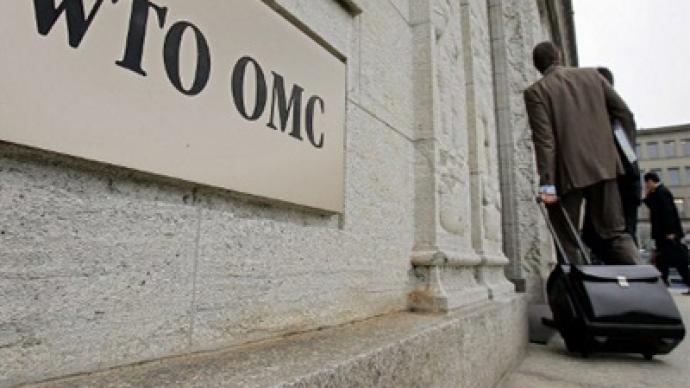 Succumbing to pressure from the EU, Georgia has agreed to a proposal from Swiss mediators on resolving border control issues – which effectively opens the door to the World Trade Organization for Moscow.
Tbilisi's reluctance was the final stumbling block for Russia's accession bid. The news comes just a day after the European Union put pressure on Tbilisi, threatening to complete the process without Georgia if it continued to drag its feet. The ultimatum reportedly came from the EU Foreign Policy Department's top diplomat for Russia and Central Asia, Gunnar Wiegand, who was in the Georgian capital earlier this week.
The EU official stated that if Georgia does not change its position on Russia's bid, the Union will make an exception to WTO rules, which require the full consent of all 153 member states to welcome a new member. Russia has already held successful negations with all WTO countries – apart from Georgia.
Moscow has managed to iron out its difficulties with Europe and the United States – primarily, in issues like wood import quotas and farm produce exports. But Georgia has repeatedly claimed that not all conditions for WTO membership have been met – citing an unresolved dispute around what Tbilisi believes are "occupied Georgian territories" – South Ossetia and Abkhazia. Russia, which acknowledged the two states' independence following Georgia's military attack on them in 2008, says the issue is not relevant to its membership process.
Russia remains the largest economy outside the WTO, which it has been interested in joining for nearly 20 years.