Striking gold in the cold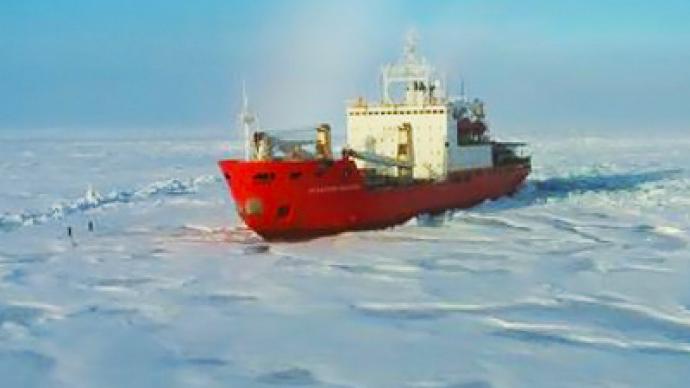 Talks on who owns the territory surrounding the North Pole are coming to a point. Russia has brought the request for the UN to look at Arctic borders forward by two years, as four other countries eye up getting access to the Arctic's natural riches.
At the moment, Russia's Arctic "area of responsibility" is a sector stretching from the Kola Peninsula to the Bering Straight.But it is what lies beneath the ice that is the big prize here.If Russia can prove that the ocean floor is part of its continental shelf, it will be getting much more than just new territory.Another Russian scientific expedition is making its way to the Arctic Ocean to explore the Arctic bottom.According to estimates, the Arctic seabed holds 90 billion barrels of oil – a vast treasure trove, even for Russia."That's basically 20 to 30 years worth of Russia's annual energy resources production, is what this means," says Ivan Glumov, head of the expedition.The research ship Academic Fedorov will spend 60 days gathering evidence that could see Russia significantly expand its territory."This evidence will go to show that Russia should be expanded by 1.2 million square kilometers. That's ten per cent of the country's current area," says Sergey Alekseev, director of the State Nautico-Hydrographic Institute.This untapped reserve of natural resources is tempting to all states with Arctic territory.Russia, Norway, Denmark, the United States and Canada are all staking claims.And all five are locked in a tight race to gather evidence in support, as some scientists warn that global warming could leave the region ice-free in under 20 years.
You can share this story on social media: