'No chance of surviving': Russia to evacuate drifting polar research station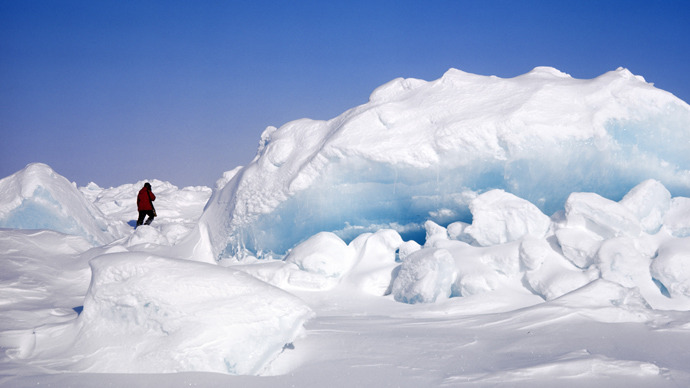 An evacuation of the North Pole 40 (SP-40) research station drifting on an ice floe near Canada has been ordered by the Russian Natural Resources Ministry. There are fears the situation could become an emergency amid rapidly declining Arctic ice coverage.
Not only does the break-up of ice pose a threat to the SP-40 station, it could also cause environmental pollution in the area, Russian Natural Resources Minister Sergey Donskoy said in a statement on Thursday.
Currently there are 16 scientists working at the Russian station, which "has no chance of surviving through this summer," according to the head of Russia's high-latitude Arctic expeditions Vladimir Sokolov.
"The station's ice floe is cleaved and it was decided to dismantle the station to prevent an emergency situation," Sokolov told RIA, adding that currently there is no threat to personnel.
The Yamal nuclear-powered icebreaker is scheduled to leave for the drifting polar station on May 31, and it will take the ship about 10 days to reach SP-40, he explained.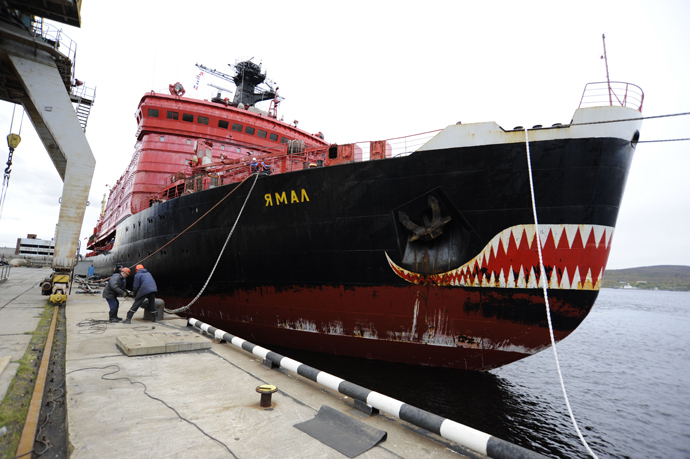 The early evacuation comes some three months before the October-launched station was due to finish its work, which included hundreds of ocean plumbing probes, and thousands of temperature and weather observations. It also comes at a time when it is getting increasingly hard to find a suitable ice floe for an Arctic station on the landless North Pole.
Over the last 35 years Arctic ice coverage has declined by nearly 50 per cent because of climate change, satellite tracking images have revealed. In 2012, the melting of ice proceeded at the highest rates ever observed, the UN has said.
Russia opened its first North Pole station SP-1 in 1937, and has since undertaken numerous polar rescue missions and early evacuations. The previous research station, SP-39, was moved to another ice floe in 2012, also due the breaking of ice, and in 2010 SP-37 had to be evacuated by a nuclear-powered icebreaker. By the time the researchers of SP-35 were rescued in July 2008, the ice floe they were drifting on had diminished from a 15 square kilometer block to a piece just 300 meters across.