Central Election Commission under fire as big vote turns sour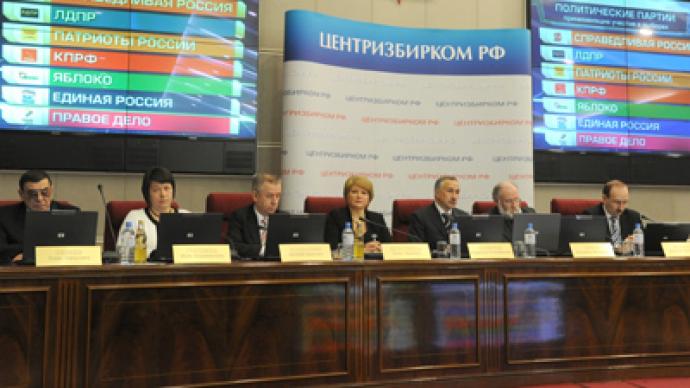 The country's Central Election Commission has announced the final results of the recent parliamentary elections. The four parties who won or maintained seats in parliament are not equally happy with how they got them.
Communist MPs claimed there were violations during the voting process; accusing election commissioners of campaigning on voting day. Party member Evgeny Kolyushin also accused the CEC of breaking procedure on dealing with complaints about alleged falsifications.The Commission chairman denied any allegations of wrongdoing, claiming any complaints deemed legitimate were turned over to the proper authorities. The Russian Communist Party, or KPRF, in turn declared its mistrust of the chairman and suggested he step down from his post. Despite the debates following the announcement of the final results, the election was considered valid and the ballots final. In the lead is the United Russia party, with 238 seats in parliament – or 49% of the votes. The KPRF is first runner-up, with just under 20 percent. Fair Russia secured itself 64 seats with a little over 13 percent of the ballots, and the Liberal Democrats got nearly 12 percent and 56 seats. With significantly fewer votes than in the last election, United Russia has lost its constitutional majority in the parliament – but still holds more than half of the seats. However, many seem to be dissatisfied with the election results, and have been taking to the streets to protest. Rallies have been taking place in cities across the country – most notably, in Moscow and St Petersburg. Thousands have gathered, and hundreds have been detained. Still, Moscow authorities have sanctioned a mass rally to take place on Saturday in the heart of the Russian capital. Tens of thousands are expected to attend.