Outgoing IOC President blesses Sochi Games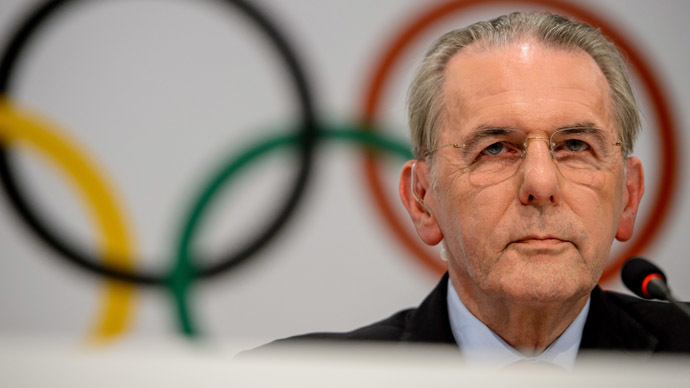 Russia's Sochi will host a 'wonderful Olympics', IOC President said at his last press-conference in office. He described the controversial anti-gay propaganda law as Russia's sovereign affair and commented on Elena Isinbayeva's IOC Ambassadorship.
"The hardware is in place in Sochi, the roads and the venues, they need to start fine tuning operational issues but Sochi will be ready," Jacques Rogge said at a press-conference on Wednesday, which followed his meeting with the IOC Executive Board, where preparations for the 2014 Winter Games were discussed.

Rogge, 71, who has headed the International Olympic Committee (IOC) for 12 years and is about to retire, said he was optimistic the Games in Sochi will be "very good".
When asked about the controversial legislation, prohibiting propaganda of homosexuality to minors, Rogge reiterated he had obtained all assurances from Russia that "no negative effect will occur for people attending or participating in the Games."

However, he acknowledged the IOC had limited powers in influencing decision-making in countries hosting the Olympics. 

"But one should not forget that we are staging the games in a sovereign state and the IOC cannot be expected to have an influence on the sovereign affairs of a country," Rogge said.

Critics of the controversial Russian law enacted on June 30 have pointed out that there's no definition of what exactly constitutes "propaganda of non-traditional relationships" and have expressed fears the vague wording might eventually lead to wrongful prosecution. The most ardent opponents of the legislation want to see the Sochi Olympics boycotted in response.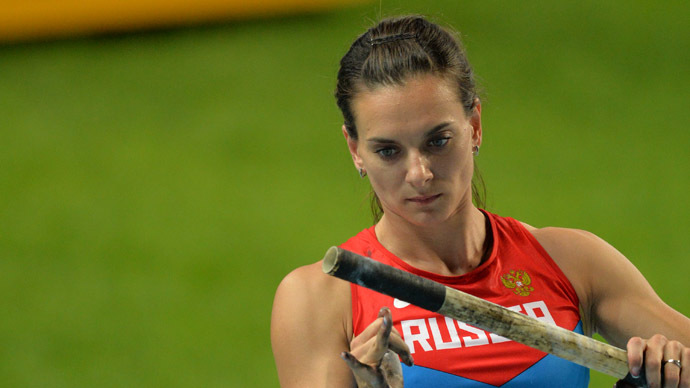 During the XIV World Athletics Championships which took place in August amid anti-gay propaganda law controversy, some athletes painted their fingernails in the colors of the rainbow in solidarity with the Russian LGBT community. The move would later be labeled as violation of the competition regulations. 
Olympic pole vault champion, Elena Isinbayeva, who took gold at the Moscow World Athletics Championships, came under fire for her attempt at defending the law. She would eventually be branded "homophobic" by some other athletes at the competition. Isinbayeva rejected all allegations of being anti-gay and claimed she was merely misinterpreted. 
It would later be rumored that Isinbayeva could be stripped of her role as an Ambassador for the Youth Olympic Games.
"This is something we will consider in due time," said Rogge.
Still, it's unlikely Isinbayeva is to have her ambassadorship rescinded, according to a top IOC official - who wished to remain anonymous – told the RIA news agency.   
"What can Elena be blamed for, if she is simply for the laws of her country to be complied with? That's not violation of human rights. So I don't think she could be stripped of her status," he said.  
Jacques Rogge is to be replaced by a successor on Tuesday. Six candidates are in line for the job. Those include six former Olympic Games medalists – Germany's Thomas Bach, Ukraine's Sergei Bubka and Switzerland's Denis Oswald. Other candidates are IOC vice president, Ng Ser Miang of Singapore, Puerto Rican financier, Richard Carrion, and the head of the International Boxing Association, Wu Ching-kuo of Taiwan.