"Riot police bombshell article is provocation" - police chief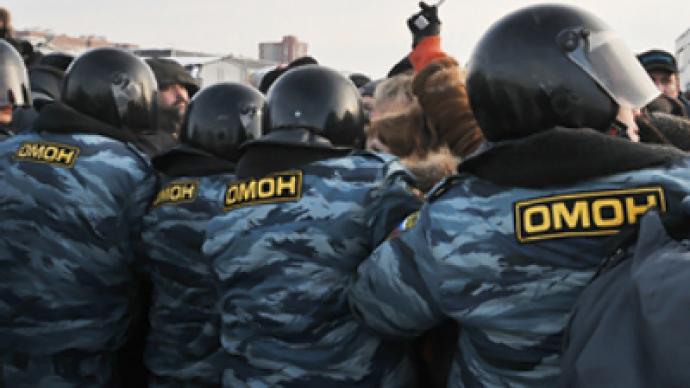 An investigation has found no proof of the allegations listed in a scandalous article "Slaves of OMON" published in The New Times magazine. That is according to the Moscow police chief Vladimir Kolokoltsev.
"There has been an investigation. The information from the publication has not led to any objective proof," Kolokoltsev told journalists.
He added that the policemen whose names were listed in the article "have categorically denied they ever made these complaints" and that the signatures that were published in the magazine do not correspond to those in their personal files.
Kolokoltsev went on to add that the article, which outlined violations in the Moscow special task forces (OMON) is an "attempt to rock the political boat and cause dissonance in law enforcement organs' activities."
"Such provocations give little but leave a negative aftermath in the hearts of the employees," he said.
Kolokoltsev added that there is already a law suit on the protection of honor and dignity in order that "those who make these provocations are held accountable."
Meanwhile, the editor-in-chief of the New Times, Evgenia Albats, said that they have yet to receive any court notification.
"We have not received any notification from the court, but if the Moscow special task forces press charges, we have all the necessary materials to prove we are right," she told Interfax news agency.
In the "Slaves of OMON" article, a number of special task officers allegedly complained about abuse and violations in their headquarters. In turn, Moscow police claimed that the officers mentioned had been sacked from the law enforcement agency, and some of them are suspected of robbery.
You can share this story on social media: