PACE calls for investigation on alleged organ trafficking in Kosovo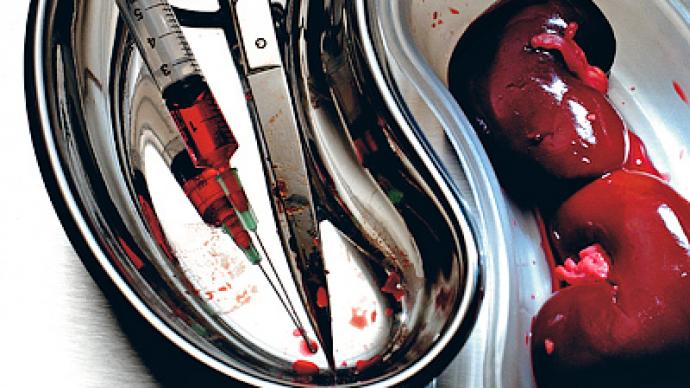 After a day of discussions, the Parliamentary Assembly of the Council of Europe has adopted a resolution based on the report presented by Swiss human rights investigator Dick Marty.
The Assembly has called for an international investigation to determine whether the findings were true.The investigation looks into alleged organ-trafficking in Kosovo and accuses the Kosovo Liberation Army of killing Serbian prisoners and selling their organs on the black market. Kosovo Prime Minister Hashim Thaci has also been linked to the alleged atrocities.The brother of Veselin, a Serbian resident of Mitrovica, disappeared without a trace along with thousands of other people. "He went to work as usual with his friend to the Blutshevas mine and that was it. I never saw him again," Veselin says. "We went to the police and everyone else we could think of. After the war I thought there would be an exchange of prisoners, and hundreds of Albanians were freed. But so many Serbs are still missing. Now, after 12 years, I've lost hope. None of the international officials here did anything, when they easily could have."Over a decade after the Kosovo war at the end of the 1990s, over 2,000 people are still unaccounted for. But a grim report brought to the Council of Europe by Swiss investigator Dick Marty has shed some light on the gruesome fate of all those missing.According to the report, senior officials in the Kosovo Liberation Army, including current Prime Minister Hashim Thaci, were involved in kidnapping Serbs and selling their organs on the black market. "There was at least one custom-built element to the post-conflict network of detention facilities, which was unique in appearance and purpose. It constituted a state-of-the-art reception center for the organized crime of organ trafficking," the report says. "It was styled as a makeshift operating clinic, and it was the site at which some of the captives held by KLA members and affiliates had their kidneys removed against their will. According to our sources, the ringleaders of this criminal enterprise then shipped the human organs out of Albania and sold them to private overseas clinics as part of the international 'black market' of organ-trafficking for transplantation."Finding living victims of these crimes may be near impossible, but Dick Marty's group found the next best thing – the money trail. "The Kosovo Liberation Army has accounts in Swiss and German banks, and they are suspected of using them for the profits from illegal organs trafficking," says Vuk Cvijic, BLIC newspaper reporter. "The assumption is that some alleged humanitarian organization opened those accounts. One of them, for example, is called 'Aid for Kosovo'. That was just a cover story, of course, so that the true purpose of all that money would remain a secret." But it is a secret no more, and understandably, the Swiss government is very concerned, as are the Swiss bankers. "This is very important for us regarding also the confidence and the reputation of the financial center of Switzerland," says Christa Markwalder, president of the Swiss Foreign Policy Commission. "That's why after the report of Dick Marty we asked our government also to look after this."The Swiss banking community is known – and favored – for its discretion and unwillingness to disclose its client information to any investigative party. But this time around, they may have no choice. Paradeplatz is the financial epicenter of Zurich. Most of the country's 470 financial institutions have offices or headquarters there – but that is not the only thing they have in common. Fiercely guarding their reputation is what Swiss banks are famous for, and despite the fact the investigation is ongoing, it is certain that within the banks' walls, damage control is already being planned.
Neboisa Malic, a Washington-based journalist and historian who specializes in the Balkans, regards today's vote at the Council of Europe as a test of EU commitment and seriousness, though Malic does not expect any solid outcome."There is a definite lack of political will in Western Europe, especially to approach this with any sort of intent to resolve. If they delve into this they will have to air exactly who they have been supporting all these years," Malic says.In spite of all the evidence of crime and corruption, Malic does not believe Europe will change its approach to Kosovo."It really takes the change of government for even a pretext of changing policy. The people who are currently in power in Western Europe have invested heavily in the current state of affairs and I personally do not think they will risk any damage of their own political capital. They might throw Hashim Thaci under the bus as an inconvenience, but I don't think they are very likely to abandon their policy of supporting the independent state of Kosovo, regardless of what some people in Serbia and elsewhere may think," Malic concludes.
According to Marko Gasic from the British-Serbian Alliance for Peace, the EU knew of the state of things in Kosovo long before Dick Marty's report and is unlikely to change its stance towards Kosovo now."The European Union has got a bad record in terms of allowing all kinds of anti-Serbian activities to go on, and that is, indeed, the problem for the European Union, because after being demonized, and all the sensationalism by one side in that civil war, in that war aided from outside, how do those leading lights of the EU go back on their previous mistakes? Will they ever be prepared to say 'We were wrong'?" he said. "I find it a difficult situation for the EU, actually."
You can share this story on social media: