Reindeer traverses snowy streets of St. Pete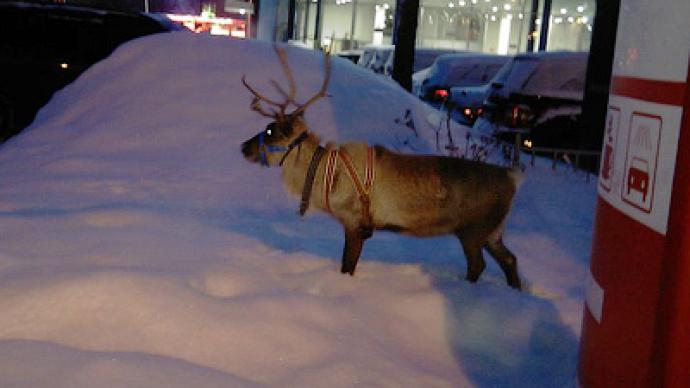 It is not clear whether its name was Rudolph, but a reindeer, complete with harness, has been spotted in the north of St. Petersburg.
The animal walked along a major city street, startling bystanders and traffic police, reports Igor Chernov, an eyewitness who captured the reindeer on camera and reported online.On its way, it pushed aside a small girl with its antlers, after which her mother rebuked the furry stroller.A bit later, the beast crossed the street right in front of the streaming traffic and fled (on foot), the report says.The owner of the stray reindeer is thus far unknown. Its appearance may be a protest action however, because many St. Petersburg residents are critical of the city government for not cleaning the snow from the streets in a timely manner.