Record snowfall in Japan kills 12, disrupts power and transport
The heaviest snowfall in decades has left 12 dead and more than 1,500 injured across Japan, local media reported on Sunday. The snow has paralyzed the public transport system and left hundreds of thousands without electricity.
One person died in a snow-related traffic accident in the city of Shizuoka located south of the capital Tokyo early on Saturday, police said. Another two people died in car crashes caused by snow in Shiga central Japan and Oita in the south western part of the archipelago on Friday, according to Kyodo news agency.

At least 1,500 people, including one in a coma, have been injured on the snow-covered roads since the storm hit the country on Thursday, local media reported.

The snow blanketed Tokyo with 27 centimeters (10.6 inches) of snow on Saturday morning, local media said, adding that it the heaviest snowfall the capital has seen in 45 years. While Kofu in the Yamanashi Prefecture, west of Tokyo, on Saturday saw a record snowfall of 91 centimeters since observations began 120 years ago. On Sunday 114 centimeters of snow fell in the prefecture.

In addition to the roads, the local expressways experienced delays or were closed due to enormous amounts of snow. The Tomei and other expressways in the Tokyo area were closed on Saturday, local media reported.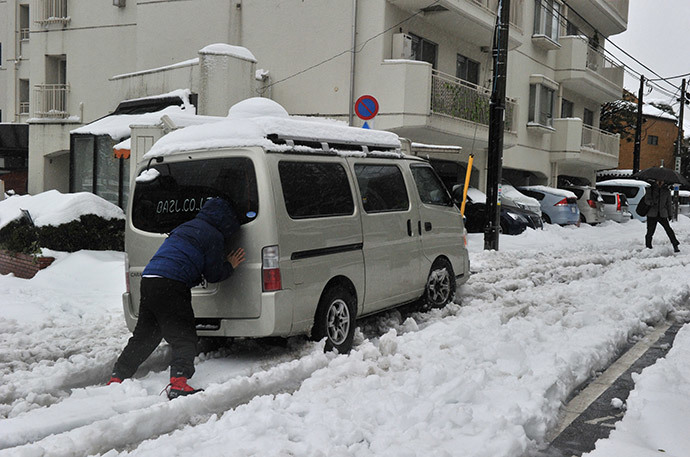 19 people were injured when two commuter trains collided at Motosumiyoshi station in Tokyo on Saturday morning, officials said however adding that it is not yet clear whether the accident was caused by bad weather.

On Friday about 160,000 passengers on the Tokaido Shinkansen Line experienced delays of up to an hour, Japan Railway officials said as cited by AFP.
ANA Holdings, Japan's largest carrier, said 338 domestic flights and 12 international flights were canceled on Saturday due to weather conditions.
About 4,500 people were forced to spend the Friday night at Tokyo's Haneda airport after their flights were cancelled.
Tokyo Electric Power Co Inc (TEPCO) said up to 246,000 households were without electricity on Saturday.

Japan's Meteorological Agency has issued heavy snow warnings in many areas in the Kanto eastern region in and around Tokyo and the central Koshin region, according to Jiji news agency.

The snowstorm comes just one week after another record snowfall resulted in the deaths of at least 11 people and left more than 1,200 injured across the nation.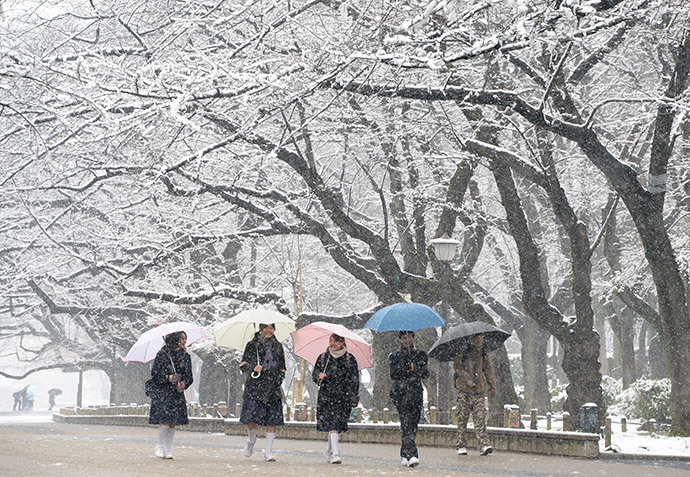 You can share this story on social media: