The racist implications of free speech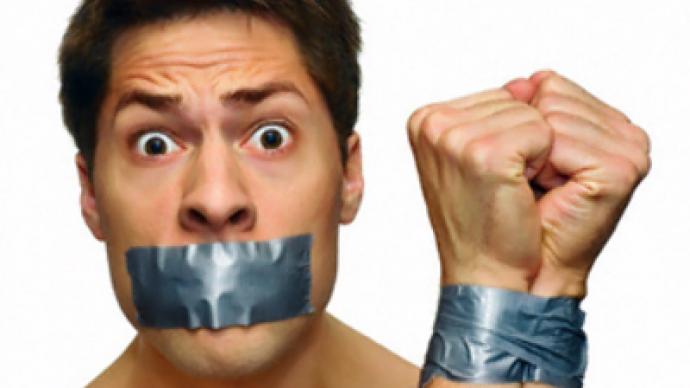 Although Google refused to remove an image of Michelle Obama depicted as a monkey, the picture has since disappeared. Who has the power to remove such content? And does US devotion to freedom of speech encourage racism?
Last month, America's First Lady fell victim to internet bigotry. A picture of Michelle Obama, coarsely depicted as a monkey, ranked highly in searches on Google Images. Although the search engine refused to remove it, regarding it as an expression of free speech, several weeks later the controversial image no longer appears on a Google search. The incident not only begs the question as to who has the authority to eliminate such disturbing material from the Internet, but it also stresses whether the US's bias towards freedom of expression, and their refusal to conform to Europe's protocol of stamping out Internet racism, actively encourages such web-based exploitation.
Whilst 32 countries, including the UK and the US, signed up to the European Convention on Cybercrime in 2001, committed to eradicating disturbing material from the Internet, a treaty obliging participating countries to criminalize xenophobic material was received with less universal support. Being more in favor of 'freedom of speech', the US, as predicted, chose not to participate in the protocol. In the run-up to the treaty, Jon Fell, a partner of Masons, an international law firm, explained why the US would not become involved in such a convention. He spoke on Out Law News:
"The US is not going to go for this. The ban on hate speech was originally part of the Convention on Cybercrime, but it had to be dropped when it became apparent that the US would not support the Convention if it encroached upon its constitutional right of free speech."
The recent racist attack on Michelle Obama has brought into question whether endorsing freedom of expression encourages racism to circulate the Internet. Or would the enforcement of a ban on racist and other bigoted content imply an infringement on the right to freedom of speech?
RT spoke exclusively to Scott Rubin, Global Communication and Public Policy officer at Google, to unearth the whereabouts of the controversial image, and establish if a commitment to free speech is more important than stamping out prejudiced material from the Internet.
Despite the fact Google chose not to delete the image, according to Rubin, even if they had decided to remove the picture from their index – which would eliminate it from their results – for content to be removed from the Internet, the webmaster of the page hosting the material has to take it down. The xenophobic picture of Michelle Obama was originally posted on a blog site called Hot Girls, who decided to remove it following the uproar the image created. Although the blog site's subsequent deletion of the picture is the reason why it can longer be found on a Google search, according to Rubin, even if material that some consider offensive is prohibited, it will not disappear but rather be driven underground. As a result, Rubin said, "there are countless attempts to repress information that ultimately fail."
Although Google insist they do not endorse racist or bigoted views, their decision to keep the Michelle Obama image and accompany it with an apologetic explanation, supports their position that the integrity of search results are their priority. Defending Google's actions, Rubin said:
"We provide numerous platforms of free expression at Google. These are critical conversations that the Internet has enabled and that we hope we are facilitating through our various services."
When asked about his views about racism and freedom of expression on the Internet, Rubin said:
"The best way to stamp out racism is to expose it – the very essence of free speech."
Whist subjecting the wife of arguably the most powerful man on the planet to online, racially-motivated ridicule, and subsequently refusing its subtraction, highlights the US's undeterred commitment to free speech, the incident is not an isolated one. In 2001 there was a high-profile legal battle between French anti-racism groups and Yahoo, concerning the sale of Nazi memorabilia by a US-hosted Internet auction site. As it is illegal in France to display or sell anything racially motivated, a French judge ruled that Yahoo's US website must prevent French citizens from being able to see any Nazi memorabilia for sale and if Yahoo was to violate this regulation, it would be liable to pay a fine of $13,000 a day. A US federal judge, Jeremy Fogel, appealed the ruling and decided that Yahoo cannot be forced to pay a fine imposed by the French legal system for placing Nazi goods on their US-based website.
By making this decision – that different law courts can conclude what can and cannot be visible on websites hosted by different countries – the judge created a risky precedent. Eight years later, this standard has truly manifested itself.
Although America's appetite for encouraging free speech inevitably leads to discriminatory and sinister material being circulated, promoting racism via the internet is not confined to the States. Earlier this year in Britain, a young professional footballer became injured and, from his hospital bed, wrote an extremely racist remark to a friend about the ethnicity of the nurses looking after him. Foolishly, his racist remark was visible to over 1,000 Facebook users.
As long as countries like the US refuse to criminalize xenophobic content from the web, the boundless and anonymous nature of the Internet means it will continue to be exploited and used as a tool to promote racism.
Gabrielle Pickard for RT
You can share this story on social media: