Devastating quake kills 350, creates new island in Pakistan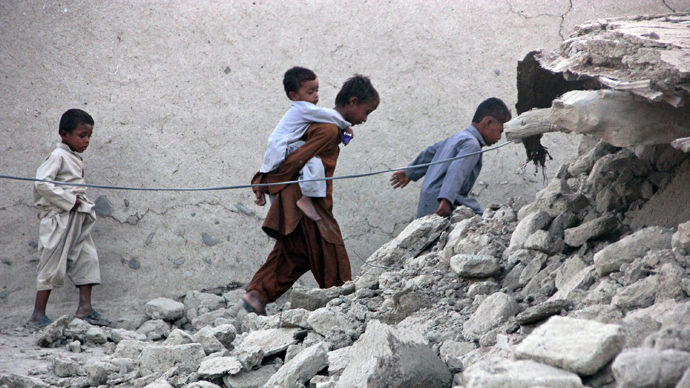 Over 350 people have been killed in an earthquake measuring 7.7 which struck southwest Pakistan on Tuesday, local officials said. Tremors were felt across the region and as far as New Delhi, with the disaster creating a 'new island' in its wake.
At least 350 people have been confirmed dead and more than 619 injured, local authorities said. Over 300,000 were affected by the quake while 21,000 houses were destroyed.
The US Geological Survey first measured the quake at 7.8 magnitude after it struck Balochistan, just 69 km north-northeast of Awaran, the nearest city. A "RED" alert was issued by the agency meaning estimated fatalities of over 1,000 and damages costing over $1 billion.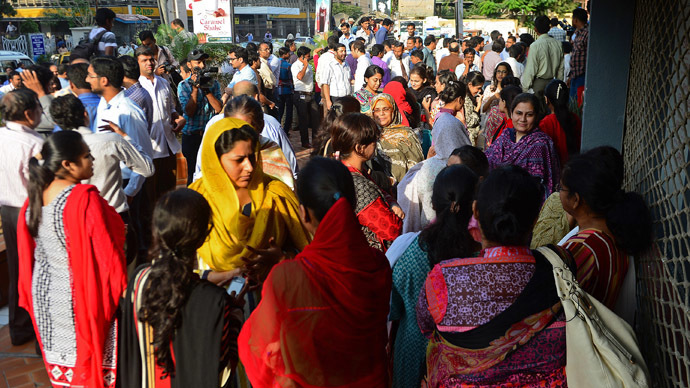 At least 30 percent of houses in the impoverished Awaran district have been destroyed, Abdul Qadoos, deputy speaker of the Baluchistan assembly, told Reuters.

Roofs of two schools have collapsed in Awaran, according to The Express Tribune. The paper said that houses have been damaged across the province while the injured are in the process of being escorted to nearby hospitals. This is yet to be officially confirmed.   
The earthquake also created a new island off Pakistan's Gwadar coastline, according to local paper Express News. The new island stands approximately half a mile into the sea. A bemused crowd reportedly gathered to observe the phenomenon of the new island, which apparently has a mountainous terrain.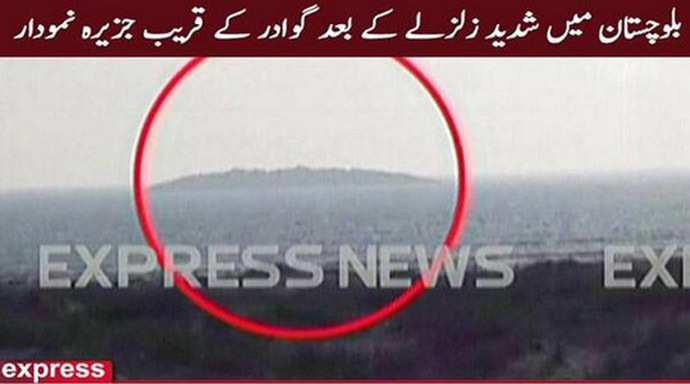 The quake's epicenter was in a remote area of the country at a depth of just 15km (9.3mi), but was felt as far away as neighboring India. Pakistan's Geo TV said that the earthquake, which struck at 4:29 pm local time, lasted for about two minutes.
Pakistani Met office officials say that major damage and loss of life has been averted because of the earthquake's location in such a remote area. However, they have also forecast impending aftershocks of up to 5 in magnitude on the Richter scale.

#Earthquake at Horizon Tower #clifton#Karachi#panoramapic.twitter.com/B4wlxXCAGC

— Pharhan Suhail (@pharhansuhail) September 24, 2013
In India's New Delhi, buildings shook sending people running into the streets, Reuters witnesses said.

However, there are 337,980 people within 100km of the epicenter who could potentially be affected, according to the Global Disaster Alert and coordination System (GDACS). 
In April this year a 7.9 magnitude earthquake struck the Iran-Pakistan border killing 46 people and injuring some 180 others. Houses collapsed in the disaster, causing people to flee to the streets out of fear.

You can share this story on social media: