6.5M quake off NZ coast shatters windows, cuts power in capital (VIDEO)
There has been a 6.5 magnitude earthquake off the Pacific coast of New Zealand. The tremor, which caused some damage to buildings and power outages, is the latest in a series of quakes shaking central New Zealand since Friday.
The epicenter was located about 57 kilometers south-south-west of the capital Wellington, the US Geological Survey reported. The quake struck at a depth of approximately 14 kilometers in the Cook Strait that separates the country's North and South islands.
Tremors and aftershocks were felt as far afield as New Plymouth, Hamilton and Christchurch, local media reported.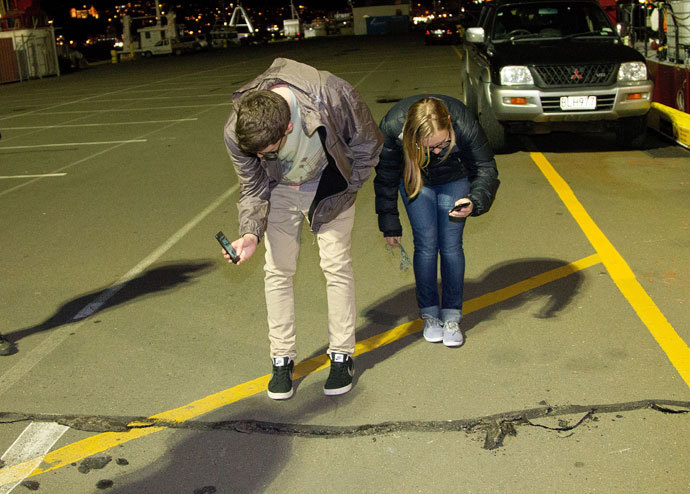 There are reports of some damage to buildings and power lines in Wellington including damage to Wellington's parliament building.
Wellington airport was closed after the quake while the runways were checked for possible damage.
Windows broken at Quest in Willis #eqnzpic.twitter.com/zjx1ajjtFe

— kalena (@kalena) July 21, 2013
The Pacific Tsunami Warning Center has cautioned that quakes of this magnitude in the area may trigger destructive tsunamis along coasts located within a hundred of kilometers of the epicenter. but no tsunami warning was issued at this time.

The quake is the most powerful  in a series or jolts, which has been rattling the region since Friday, when a 5.7 magnitude earthquake was reported.
Wellington wharf crack #eqnzpic.twitter.com/nv9qRIKxZg

— kirkburgess (@kirkburgess) July 21, 2013
The seismic activity caused some disruption of train traffic and prompted checks of larger buildings by local authorities, but no major infrastructure damage has been reported.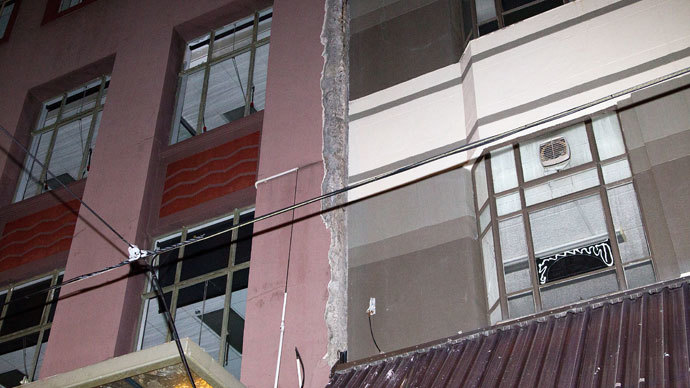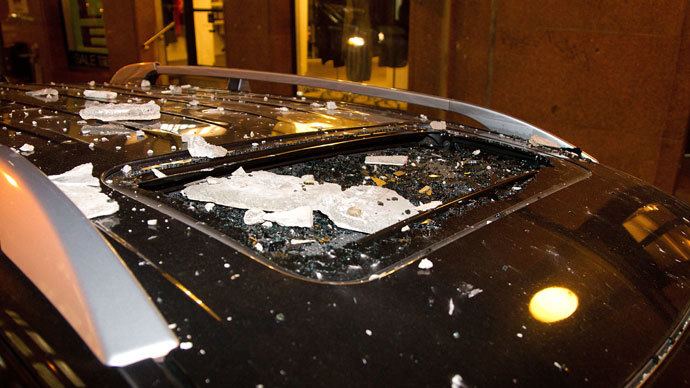 "We did some building checks on Friday after the first big shake," Wellington City Council spokesman Richard MacLean told The New Zealand Herald. "Because the shakes are not getting to a size where they are causing obvious damage, we are just taking things slowly."
Demage control @Featherston street #Wellington#EQNZpic.twitter.com/udejL7wPAI

— Alfonso Bezanilla (@abezanilla) July 21, 2013
You can share this story on social media: