Pussy Riot's Alyokhina denied parole, Paul McCartney voices support for band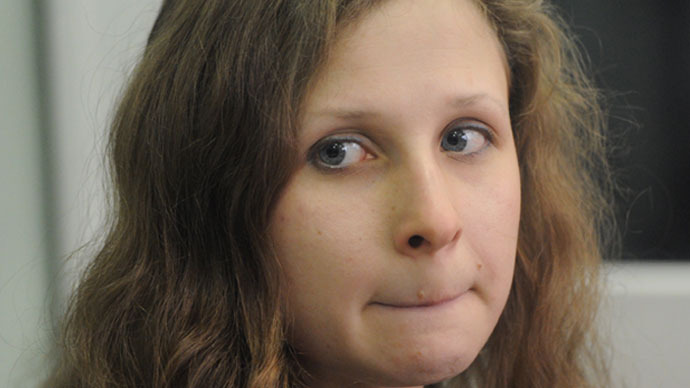 A Russian court has denied Pussy Riot member Maria Alyokhina's request for early release. Meanwhile, former Beatles Paul McCartney wrote a letter to Russian authorities voicing his support for the punk protest group.
The prosecution and the prison where Alyokhina is detained both opposed the appeal, saying she "systematically breaks the facility's rules, has outstanding penalties for rule-breaking and therefore should continue doing her term."

The punk group member's defense stressed that they would appeal the court's decision, which they blasted as "unlawful and unfounded." Since the lawyers had been barred from appearing in the courtroom on Alyokhina's request, a state lawyer appointed by the judge represented her at the hearing. The group member however had not authorized him to do that, the defense team pointed out.

On the eve of the trial in Russia's central Perm region, Alyokhina announced she was going on hunger strike after learning that she was not allowed to attend her parole hearing; she made an appearance in court via a video link. As the trial concluded, she vowed to continue with her hunger strike.
Alyokhina, along with two other Pussy Riot members, was jailed for two years last August on charges of hooliganism motivated by religious hatred for participating in the infamous 'punk prayer' protest in Moscow's main Russian Orthodox cathedral, Christ the Savior.
Sir Paul McCartney: Steady support

After Alyokhina was banned from the hearing, Paul McCartney penned a letter voicing support for her and the other members of Pussy Riot.
"My personal belief is that further incarceration for Maria will be harmful for her and the situation as a whole, which, of course, is being watched by people all over the world," McCartney wrote in a letter posted on his website on Wednesday. "In the great tradition of fair-mindedness which the Russian people (many of whom are my friends) are famous for, I believe that you granting this request would send a very positive message to all the people who have followed this case."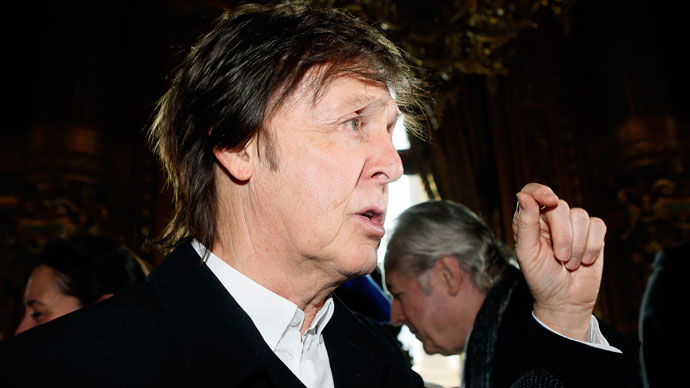 In a separate letter, McCartney also expressed support for Pussy Riot member Nadezhda Tolokonnikova, who was denied early release on parole last month.
"I have had a long relationship with the Russian people, and, with this in mind, I am making the following request in a spirit of friendship for my many Russian acquaintances who, like me, believe in treating people — all people, with compassion and kindness," the letter reads.
The ex-Beatles previously voiced support for the band on Twitter last August: "I would like you to know that I very much hope the Russian authorities would support the principle of free speech for all their citizens and not feel that they have to punish you for your protest," wrote McCartney.

"Many people in the civilized world are allowed to voice their opinions and as long as they do not hurt anyone in doing so I believe this is the best way forward for all societies," he added.
Tolokonnikova is serving her sentence in a different detention facility than Alyokhina – one 220 kilometers outside Saransk, the capital of the Mordovia region.
A third Pussy Riot member, Ekaterina Samutsevich, was released on a suspended sentence last October, as she was not actually inside Christ the Savior Cathedral when the now-infamous 'punk prayer' took place.