Traces of Mubarak's regime force Egyptians back to streets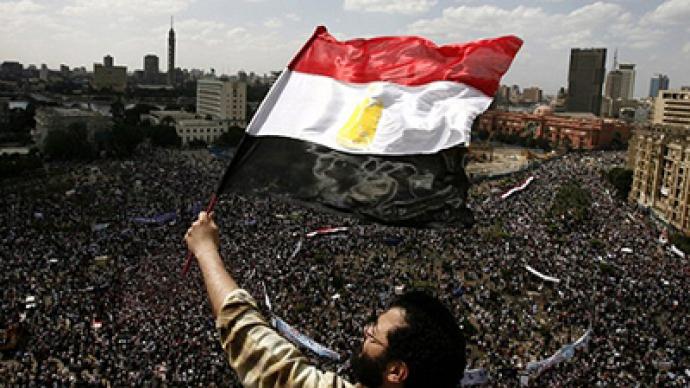 Thousands of Egyptians gathered in Cairo's Tahrir Square on Friday calling for the trial and prosecution of Hosni Mubarak, who was ousted from his presidency on February 11.
The protesters also demanded that key officials of Mubarak's be put on trial on corruption charges, dubbing the day "Friday of Purification and Trial."The military council headed by Field Marshall Hussein Tantawi, who will run the country till the presidential elections scheduled for September 2011, appears to be trying to accelerate the prosecutions. In one move they detained Zakariya Azmi, Mubarak's former chief of staff, for questioning on corruption allegations. Azmi is the highest-ranking member of Mubarak's regime to be arrested since the ousting of Egypt's leader. Middle East expert Professor Mark Almond says that though Mubarak stepped down, his regime did not fall with him."No government is just one person or three people, so the system of running the economy has not fundamentally changed," says Almond. "The great problem is that the people are impatient for change while the economy is getting worse and worse. Tourism has collapsed. People in Egypt also used ring elections and that was a source of discontent with Mubarak. Now people are saying 'What exactly will be voted for on in September?'" The prosecution of Mubarak is not likely to happen, for if it does, Mubarak will try to use his knowledge to discredit top officials and generals, Almond thinks.Since he was toppled two months ago, Mubarak and his family have been under house arrest at a presidential palace in the Red Sea resort of Sharm el-Sheikh.
You can share this story on social media: