Massive Afghan rally demands US troops withdrawal from Wardak province (VIDEO)
Hundreds of Afghans have marched to the parliament complex in Kabul demanding the withdrawal of US special troops from the eastern province of Wardak. The demonstrators were infuriated by reports of civilians being tortured and killed.
"They were demanding the withdrawal of American special forces from Wardak and also the release of some people detained by the Americans in the province," Kabul deputy police chief General Daud Amin told AFP. 
The rally with several hundred participants, mainly from Wardak, was overseen by a considerable number of armed riot police.
"The demonstration was peaceful, but the protesters shouted anti-US slogans," Aljazeera has quoted General Mohammed Zahir as saying.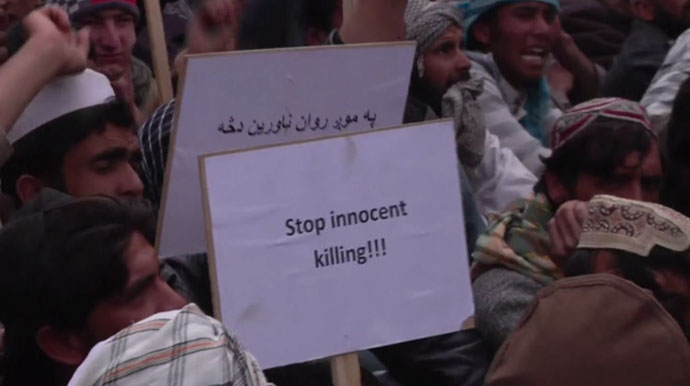 President Hamid Karzai earlier ordered elite US military units to pull out of the strategic province adjacent to Kabul after claiming that US soldiers and Afghan militia working with them had tortured and murdered civil citizens.
As an example of abuse Karzai's February statement cited nine villagers, who "disappeared in an operation by this suspicious force" last October. Two school teachers and seven truck drivers are believed to be among them. Their whereabouts remain unknown.
"A student was taken away at night from his home, whose tortured body, with his throat cut, was found two days later under a bridge," the statement also read.
The latest case involving the deaths of innocent Afghan civilians took place on February 28, when two children of seven and eight years old were ''mistakenly' destroyed by NATO troops in the south of the country, as the military alliance acknowledged in an official statement.  The children were tending cattle when they were killed.
Karzai's initial demand was that US special forces withdraw by March 10, but later he would give more time to American military officials, who, in turn, claimed they were still negotiating the security handover in Wardak.
Afghan security forces are taking over responsibility across the country for battling the Taliban insurgency as the NATO-led coalition prepares to pull out most of its 100,000 troops by the end of next year. The planned 2014 pullout is believed to leave Kabul unable to survive the Taliban onslaught.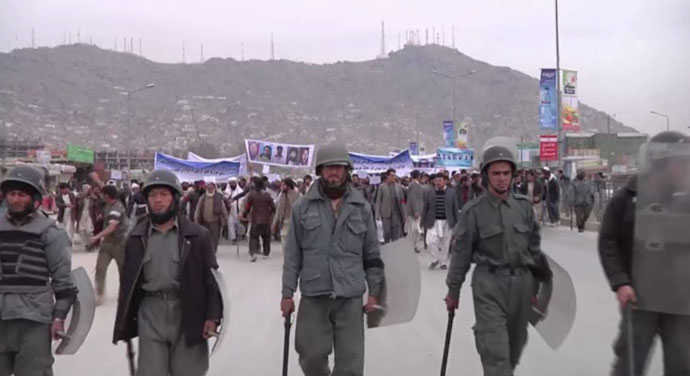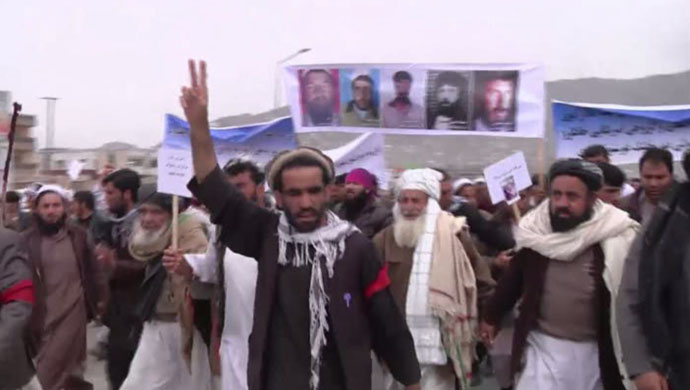 You can share this story on social media: