NATO airstrike kills at least 8 Afghan civilians, mostly women and children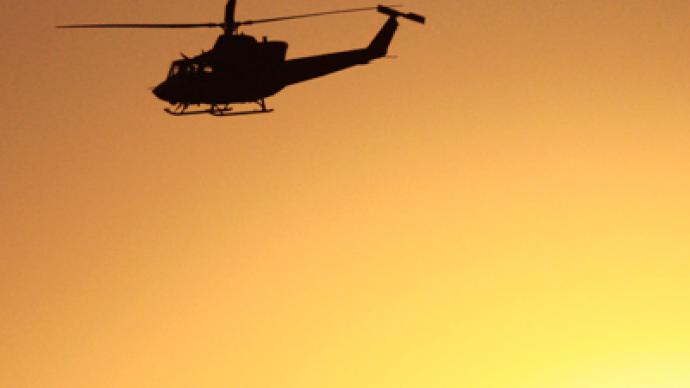 Numerous women and children were among the 8 civilians killed in a NATO airstrike in Afghanistan, AP reported, citing Afghan officials. NATO's International Security Assistance Force (ISAF)have not yet confirmed the several deaths.
The air raid struck a Taliban hideout in a remote area of eastern Afghanistan, killing "five children, four women and a man," Kunar provincial governor Sayed Fazulullah Wahidi told AFP.At least three Taliban commanders, including an Al-Qaeda-linked militant leader called Shahpoor, were killed in the raid, district governor Abdul Zahir said. There are conflicting reports over the precise death-toll. While Reuters reported the killing of four Taliban fighters, Associated Press commented that authorities were unable to give a specific number, also saying that only four children were killed in the attack. NATO's International Security Assistance Force (ISAF) confirmed the air raid in the village of Chawgam, in the eastern province of Kunar. However, it has not yet confirmed civilian casualty numbers, despite being aware of an incident which seemingly corroborated Afghan reports. "We take all allegations of civilian casualties seriously and we are currently assessing the incident to determine more facts," ISAF spokesperson Major Adam Wojack told Reuters.Taliban leaders often use villages' resources such as food and shelter, often through force. It is presently unclear whether the owner of the targeted house was a Taliban member or a civilian.Four other children were wounded in the raid, according to Wahidi.The strike happened overnight and was in support of a ground operation by US-led coalition and Afghan forces. They were targeting a Taliban-controlled valley in a region notorious for insurgency, Zahir said.However, regional governors said they were not forewarned about the strike. "Foreign forces carried out the attack by themselves without informing us," Wahidi told Reuters.
We're currently looking into the circumstances surrounding this incident.

— ISAF (@ISAFmedia) February 13, 2013
We're aware of reports of Afghan casualties as a result of an incident in Kunar Province.

— ISAF (@ISAFmedia) February 13, 2013
NATO is investigating the allegations, according to a spokesperson. The number of Afghan civilians killed by Western intervention has been a subject of ongoing controversy. Eight women and girls were killed in a NATO airstrike last September, also in eastern Afghanistan. At the time, the International Security Assistance Force stated that they took "full responsibility for this tragedy." The strike had also been aimed at suppressing insurgents. Up to 11,864 civilians were killed in Afghanistan between 2007 until the end of 2011, according to a Congressional Research Service report published last December. The UN did not begin reporting on Afghan casualties until 2007.Civilian casualties at the hands of NATO forces are frequently condemned by Afghan President Hamid Karzai.On Tuesday, Obama announced the withdrawal of 34,000 troops from Afghanistan – approximately half of the US forces – by 2014. Karzai welcomed the news, having been a long-term supporter of the withdrawal of US and NATO combat troops.
You can share this story on social media: