Second time a charm: Progress spaceship re-docks ISS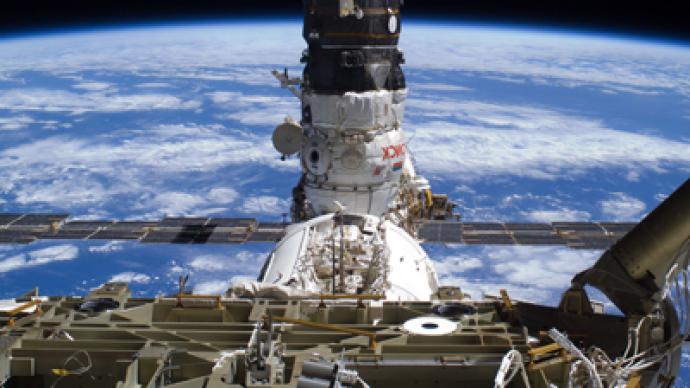 The Russian freighter spacecraft Progress has successfully docked the International Space Station using a new digital automatic docking system. Last week an attempt to perform the maneuver failed.
The Progress M-15M engaged ISS's Pirs module around 01:00 GMT on Sunday. The docking was controlled by the Kurs-NA system, an upgraded version of the older automatic docking system, which is currently used on the Russian Progress and Soyuz vehicles.
The new version had most of its analogue signal processing circuits replaced with more accurate, robust and light digital ones. It also has a smaller external antenna, which needs not to be tilted back just before the docking locks are engaged, as is the case with the current system.
Russian members of the ISS crew had to adjust their timetable to monitor the maneuver from the space station. Their Sunday sleeping time was broken into two periods for the sake of the night docking.
The previous attempt to test the new Kurs on July 24 failed. The spacecraft, which earlier delivered fresh supplies into orbit, undocked the ISS, got into a position at a distance of some 161 kilometers from it and began re-docking. But when the Progress was just 15 kilometers from its target, the system ordered that the maneuver be aborted.
Engineers managed to track down the problem to a proximity sensor fault, head of the Russian ISS mission control Vladimir Solovyev told the media on Tuesday.
"We've been testing Kurs-NA hardware. We had to work on software too," he said."We failed with the first attempt. Then we calculated everything, did some simulations on the ground. Now we've done it," he added.
The Progress will remain docked for at least one more day. Then it will remain in orbit until mid-August to carry out a scientific experiment. Afterwards the spacecraft will be de-orbited over the Pacific Ocean.
You can share this story on social media: