Report: Disguised Pope Francis sneaks out of Vatican for night charity patrols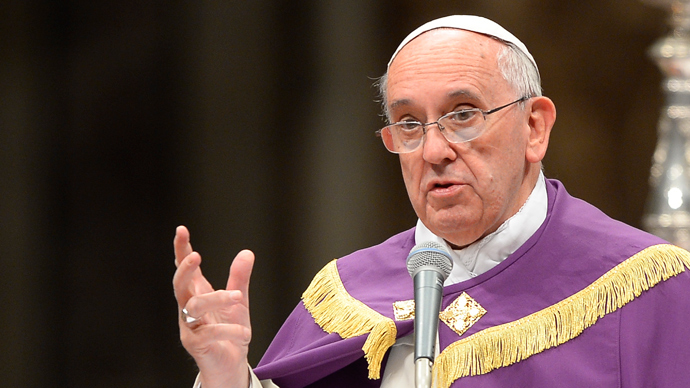 Speculation has been raised that Pope Francis has been venturing out of the Vatican at night, disguised as a priest and meeting with the homeless in Rome.
In a recent interview with Archbishop Konrad Krajewski, who has headed up the centuries-old position of seeking out the poor handing out alms for the Catholic Church, Krajewski seemed to imply that Pope Francis has been joining him on his nightly trips into the city.
Krajewski has been instructed by the Pope of finding those in need, reforming the work into a hands-on project and an extension of the church's charity. 
"The Holy Father told me at the beginning: 'You can sell your desk. You don't need it. You need to get out of the Vatican. Don't wait for people to come ringing. You need to go out and look for the poor,'" Krajewski said.
According to a source that The Huffington Post describes as knowledgeable on the matter "Swiss guards confirmed that the pope has ventured out at night, dressed as a regular priest, to meet with homeless men and women."
Krajewski himself avoided a direct answer to the rumor that the Pope is venturing out in disguise when pressed by reporters. "When I say to him 'I'm going out into the city this evening', there's the constant risk that he will come with me," said the Archbishop. 
Archbishop Krajewski receives bundles of letters from the Pope each morning, on top of each are notes written by Francis that can read "you know what to do" or "go find them" or "go talk to them," reports The Huffington Post.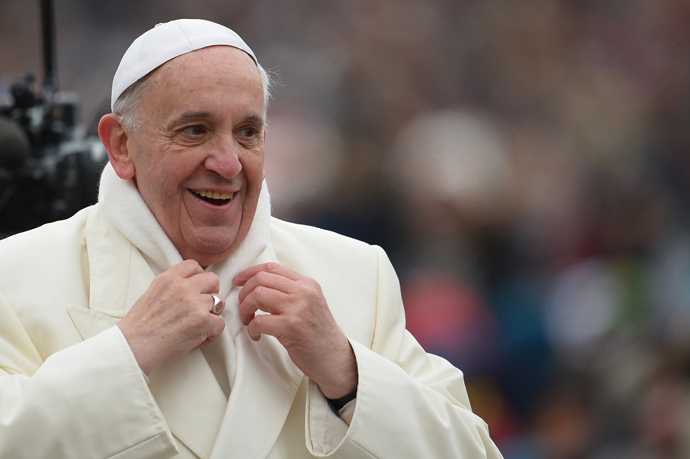 Vatican officials have so far rejected the rumors of the Pope's escapades, saying that the story was "simply not true," though that is unlikely to quell the story.

Having already raised eyebrows for statements ranging from dealing with homosexuality to capitalism and wealth distribution, the latest tale seems to fit into the evolving image of a grounded, populist heads of the Catholic Church.
Since taking on the Catholic Church's top position, Pope Francis has become well known for pushing certain boundaries, broaching tough topics such as the church's sexual abuse scandals, and presented himself as an unconventional leader. Likewise, the media has been quick to highlight some of the more colorful aspects of the Pope's background, such as his recent admission to having worked as a bouncer at a bar in his youth.
The Pope's recent commentary on wealth have charged a decisively populist course for an institution that is at times associated with corruption within its finances, and is itself a wealthy organization. 
"How can it be that it is not a news item when an elderly homeless person dies of exposure, but it is news when the stock market loses two points?" Pope Francis asked an audience at the Vatican last month. 
Those comments were accompanied by an 84-page apostolic exhortation, or a "mission statement" for the church released by Pope Francis, which further outlines his views on wealth disparity. 
"A new tyranny is thus born, invisible and often virtual, which unilaterally and relentlessly imposes its own laws and rules." 
"To all this we can add widespread corruption and self-serving tax evasion, which has taken on worldwide dimensions. The thirst for power and possessions knows no limits."
"Just as the commandment 'Thou shalt not kill' sets a clear limit in order to safeguard the value of human life, today we also have to say 'thou shalt not' to an economy of exclusion and inequality. Such an economy kills," the Pope's document reads.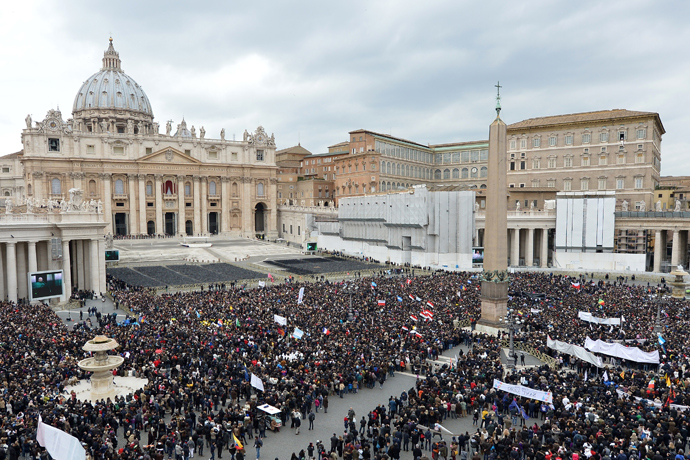 If the Pope's marked departure from his more staid predecessors may be riling up the most conservative wings of the Catholic Church, so far they seem to be having a positive effect among his flock. 
According to a recent report by Italy's Center for the Study of New Religions (CESNUR) since Pope Francis was installed there has been a notable rise in church attendance. According to a survey conducted by researcher Massimo Introvigne of 250 Catholic priests, 51 percent reported a significant rise in churchgoing. 
"It might have been attributable to the novelty of having a new pope and the emotions stirred by the resignation of pope Benedict. But after six months I got more or less the same result," Introvigne told The Guardian newspaper.
You can share this story on social media: