Vatileaks scandal ends: Papal butler gets 18 months in jail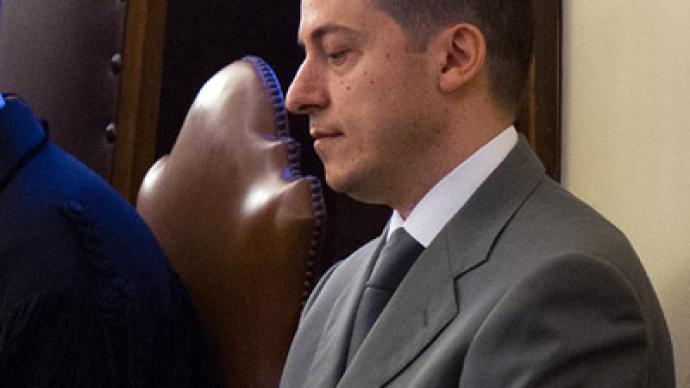 The Vatican court trying Pope Benedict's former butler on charges of stealing confidential papers and leaking them to journalists has found him guilty, sentencing him to 18 months in prison.
Judge Giuseppe Dalla Torre read the verdict aloud Saturday one hour after the three-judge panel began deliberating Paolo Gabriele's fate.The Vatican court stated that it gave a reduced sentence because Gabriele had no criminal record and ordered the accused to pay legal expenses.The ex-butler does not plan to appeal his sentence. He will serve his jail term under house arrest in his Vatican apartment while waiting a possible pardon, his lawyer said on Saturday. In addition, Vatican spokesman told Reuters that Pope Benedict XVI will "most likely" pardon his former butler for theft, which would exempt Gabriele from serving the jail sentence. The prosecution in the trial of Pope Benedict's former butler had requested a three-year jail sentence. While, the defense has asked for the charges to be reduced from "aggravated theft" to "misappropriation" and for the accused to be freed. Forty-six-year-old Paolo Gabriele is being charged with allegedly stealing papal correspondence and leaking it to a journalist. Gabriele had confessed to the theft, claiming his intent was to shed light on "evil and corruption" in the church, and asked to be pardoned by the Pope.Before the verdict was announced, Gabriele said he acted out of love for the Church and did not view himself as a thief."The thing I feel most strongly is the conviction of having acted out of visceral love for the Church of Christ and of its leader on Earth," he said."I do not feel I am a thief."Gabriele used the photocopier in his shared office next to the Pope's library to copy thousands of documents.
Gabriele was accused not only of stealing documents (82 boxes of them were reportedly taken from his flat by the police), but also a series of personal possessions – a check for €100,000 made out to Benedict, a gold nugget, and a 16th century edition of the Latin poem The Aeneid.For several months leading up to Gabriele's arrest in May, Gianluigi Nuzzi, a prominent investigative journalist, began publishing shocking revelations about the Vatican. They contained precise inside information he acquired from a source known only as "Maria."The Vatileaks – as they were instantly dubbed – gave an insight of the inner workings of one of the world's most secretive institutions. The detailed exposés described rival churchmen sparking homosexual smear campaigns against each other and improper payments made to contractors. They showed numerous blocked reforms aimed at transforming the Vatican Bank – a body already notorious for its lack of transparency.
You can share this story on social media: