Politkovskaya murder suspects may be linked to Forbes editor Klebnikov killing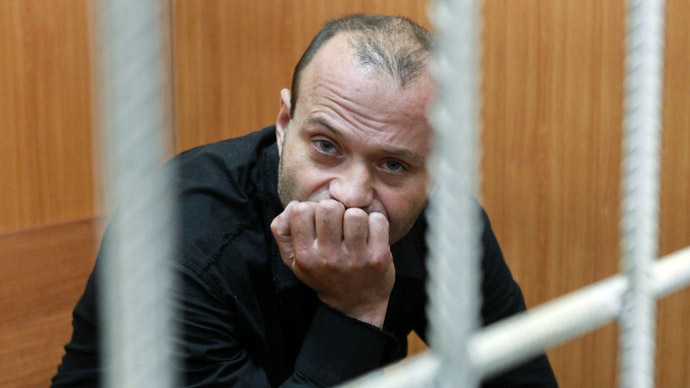 An ex-police officer sentenced in connection with the murder of prominent Russian journalist, Anna Politkovskaya, has told the Moscow City court that two people involved in that crime are also linked to the killing of Forbes' editor, Paul Klebnikov.
Dmitry Pavlyuchenkov is serving a jail term for complicity in the 2006 assassination of Politkovskaya: the former police officer was convicted of tracking the journalist's movements and providing the murderer with a firearm.
On Thursday, giving evidence in the Moscow City Court as a witness, Pavlyuchenkov said that two of the five suspects currently on trial in the Politkovskaya murder case were also allegedly involved in the 2004 killing of the first chief editor of the Russian edition of Forbes magazine, Paul Klebnikov.
Pavlyuchenkov claimed that he had shadowed Klebnikov on orders from the suspects, Sergey Khadzhikurbanov and Lom-Ali Gaitukayev, the RAPSI agency reports.  Earlier, during the police interrogation, he also said that he had kept an eye on Klebnikov for three days in 2004, Forbes reported.
Pavlyuchenkov used to serve as the chief of the fourth division of the Moscow City Police Operational Search Department. He had a job on the side, whereby he paid his subordinates between US$ 100-150 a day for spying, according to Forbes.
Klebnikov – a 41-year-old American investigative journalist of Russian descent - was gunned down outside the Forbes office in Moscow on July 9, 2004.
Initially, investigators accused the notorious Chechen crime boss, Khozh-Akhmed Nukhayev, for paying assassins to kill the journalist.  The alleged mastermind of the crime was the subject of a critical book by Klebnikov - Conversation With a Barbarian – which was published in 2003. Nukhayev has never been prosecuted.
The three main suspects in the murder case – Fail Sadretdinov, Musa Vakhayev and Kazbek Dukuzov– went on trial in 2006. After they were acquitted by a jury, the Supreme Court ordered a retrial.
Investigators allege that Russian self-exiled tycoon Boriz Berezovsky, who died in the UK in March, could have ordered the murder of the journalist, writes Forbes, citing "informed" sources. According to the magazine, before his murder Klebnikov had been collecting data on the embezzlement of budget funds allocated for the reconstruction of the Chechen republic. In 1996-97, Berezovsky was the deputy head of the Russian Security Council and was in charge of Chechen issues.
Russia's Investigative Committee has made no official comments regarding the investigation of Klebnikov's murder.
You can share this story on social media: