"Saakasvili's policy has led nowhere" – pundit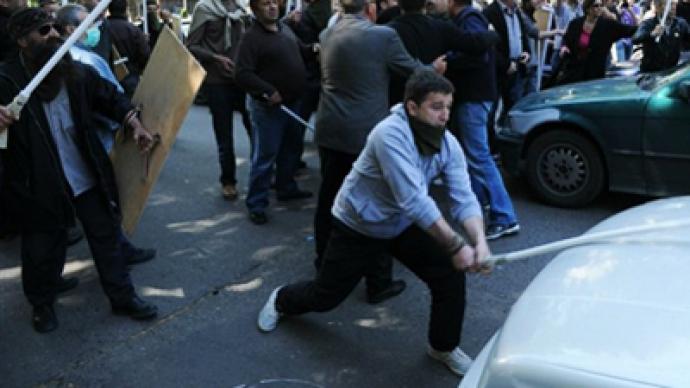 President Mikhail Saakashvili should blame himself for the continuing major anti-government demonstrations in Georgia, believes Igor Khokhlov from the Institute of World Economy and International Relations.
"Saakashvili's basic mistake was that he was trying to hold on to power as much as he could, using any means. He understood that he was increasingly unpopular within his own country and started to make problems for his neighbors, for instance for Russia, which was a major setback for Saakashvili that resulted in a war," the expert told RT commenting on this weekend's unrest in the capital Tbilisi."Alienating both neighbors and political parties within the country is actually a policy which leads nowhere," he added."What Saakashvili has been doing for the last seven years is cracking down on any opposition and actually he managed to alienate not only the political parties, but most of the country's population. When you look at the situation in the region, you have to understand that the most highly valued commodity there is stability, not even freedom. Of course, Georgians look around at their neighbors –Azerbaijan, Armenia, Russia, – and see those countries developing without major crises, developing relations with their neighbors. But Saakashvili has managed to alienate even most of his ex-allies both in his country and abroad," Khokhlov stressed.
You can share this story on social media: