Georgian govt accused of corrupting courts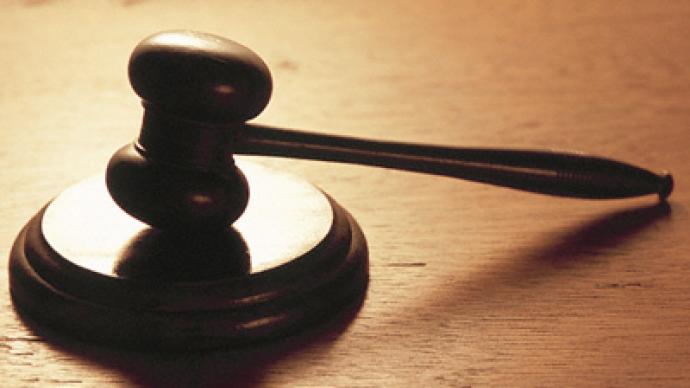 Recent controversial court decisions in Georgia have brought the country's legal system under the spotlight. With the acquittal rate at less than one per cent, many accuse the government of tightening its grip over judges.
A high-profile murder and a low-profile investigation: the case of Sandro Girgvliani became a byword for both. In 2006, the 28-year-old banker attended a birthday party for one of Georgia's top police officials, where he fell into an argument with one of the guests. The next morning his body, with multiple injuries, was found on the outskirts of Tbilisi. Four police officers were eventually sentenced to up to eight years for Girgvliani's murder. However, they were released much sooner than expected.  "This term was not served by them to the end and after two or three years after the sentence of the court the president issued a decree and they were released from prison," said Georgian opposition leader Kakha Kukava. "It shows more evidence that they were not just ordinary citizens, they were under protection of top officials of the Georgian government." An investigation into the case was not even launched until hundreds of protesters went onto the streets of Tbilisi. The victim's family looked for help from the European Court of Human Rights.In April, European judges ruled the investigation was bungled, that high-ranking officials are escaping justice and that politically-sensitive convicts were getting unfair leniency from the country's president. It also ruled that Georgia's government should pay 50,000 euros to the murdered man's relatives."The general public in Georgia had, long ago, given its verdict on the case, but it is a big victory that the European court acknowledges it now," said political analyst Gia Khukhashvili. "On a political level, it means the attitude to lawlessness in Georgia is changing and Europe is not ready to forgive such abuses by Saakashvili's regime," he added. Still, lawyers who have been following the case since the start doubt any compensation will be paid under the current leadership. "The Saakashvili regime is based on illegal, biased courts, which he himself created," said the head of the Lawyers' Association of Georgia Zaza Khatiashvili. "All the best lawyers are already behind bars. In 70 years of the Soviet Union, 70 lawyers were jailed. In seven years of Saakashvili's regime more than 100 lawyers are in prison." According to figures published by Georgia's Supreme Court, a staggering 99.6 per cent of cases resulted in guilty verdicts in 2010 – almost none saw defendants walk free. The lawyer for the family of Sandro Girgvliani says no other country in Europe has a conviction rate like Georgia, and that it is a dangerous sign of the country becoming a police state. Europe's courts have long been concerned about Georgia's failure to make corrupt high-ranking officials face justice and police being used as pawns.Millions are now spent in Georgia to create an image of the Georgian policeman living up to the social ideals of protecting and serving citizens. It is indeed likely you would struggle to bribe a policeman in Georgia and most certainly you could count on him to protect you from petty street crime. However, if the true criminals are actually in higher office than the police, who can the general public ever truly trust?Daily commercials in Georgia show police work as among the most prestigious and transparent – police posts are made of glass so that everyone can see what officers do. Anti-corruption monitors say 80 per cent of the Georgian people trust their police. It is the government they believe works in the dark.
You can share this story on social media: