Policemen sacked for drunk driving on Red Square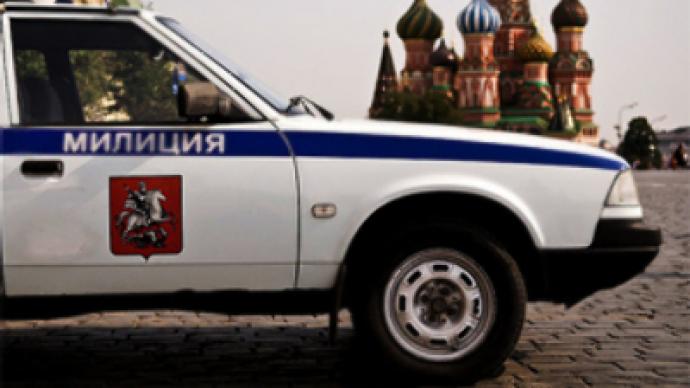 Three Moscow police officers were fired for drunk driving on Red Square in the Russian capital, according to Ria-Novosti news agency reports.
"Three uniformed off-duty police officers drove onto Red Square in a vehicle, and conducted themselves in a manner which tarnished the reputation of the police. As a result, all three were detained. Medical analysis indicated that all three were in an intoxicated state," said Viktor Biryukov, law enforcement spokesman.
All of the discharged officers were sergeants.
The incident took place at 4:20 AM on April 10, when a Honda CR-V offroader, with 22-year-old Police sergeant Aleksey P. behind the wheel, stopped near the fencing surrounding Red Square.
The driver and a passenger, Aleksandr V., got out of the car, removed the concrete barriers and drove into the square. Kremlin security reacted immediately and detained the intruders, who appeared to be completely drunk.
When they were taken away, the top officer of their regiment, Dmitry Sh., arrived at the scene. He demanded his subordinates, and even tried to start a fight with Kremlin security.
This is not the first incident where Red Square has become the destination for drunks behind the wheel.

Several years ago, a driver in a Saab traveled to the area and hit a concrete podium next to the Lenin mausoleum, Komsomolskaya Pravda newspaper reports.
In 1998, a man experiencing mental problems drove his Moskvich to the gates of the Spasskaya tower of the Moscow Kremlin, and detonated one of two bombs planted in a car.
The blast injured several Presidential Regiment soldiers, and damaged the tower gates. The fencing around Red Square was installed after the incident.
You can share this story on social media: