Chechen militants kill policeman and escape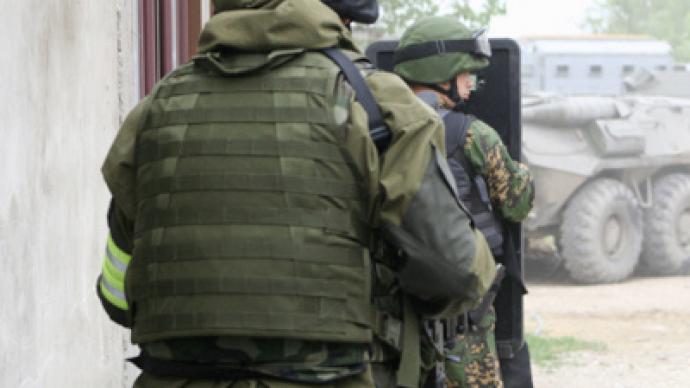 One police officer has been killed and two others wounded in a gunfight with militants in Russia's republic of Chechnya. Up to a dozen armed militants are trying to shake off the pursuit in a hard-to-reach forested area.
Security forces came into contact with the armed group in Chechnya's forested area on Saturday morning and exchanged fire after the militants refused to surrender.Officials say some 10-12 armed militants escaped and are thought to have fled into nearby dense forest.According to the authorities, militants could have mined possible access routes while retreating, the Interfax news agency reported.The area has been sealed off, with additional security troops closing in on the assailants.Russia's Caucasus is seeing a spike in violent activity, with the number of terror attacks skyrocketing by a third in the last few months.Over 200 militants have been killed by the government forces during special operations this year.