Another 'death lab' destroyed in Dagestan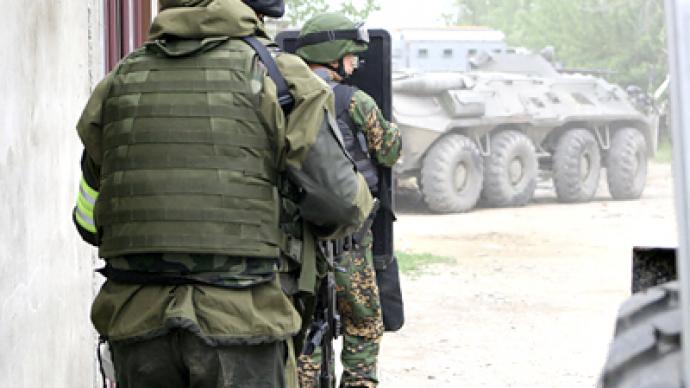 A 'laboratory of death' has been destroyed in a special operation in Dagestan in Russia's North Caucasus.
Around a dozen powerful home-made bombs were discovered in an underground compound hidden in a forest. A number of cellphones, which could have been used to trigger explosions, were also seized. The operation came about after a terror suspect was arrested in the same area. "The timely destruction of a 'death lab' and neutralization of 13 IEDs [improvised explosive devices] with a total power equivalent to that of 90kilograms of TNThas made it possible to avert a series of terrorist acts in the Republic of Dagestan and to avoid numerous human fatalities," said a spokesman for the the National Anti-terror Center.Federal Security Service (FSB) experts said similar bombs had repeatedly been used in rail attacks."After all necessary investigations the laboratory was destroyed by an explosion," said an FSB spokesman.
You can share this story on social media: