Canadian police face multiple 'sexual abuse' accusations from aboriginal women - HRW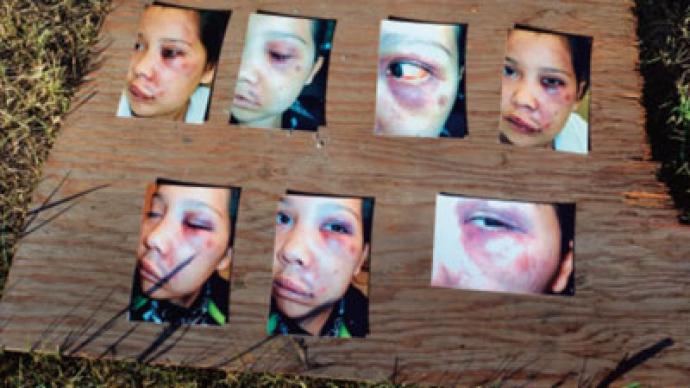 Canada's national police force stands accused of raping and sexually abusing aboriginal women and girls in British Columbia, Human Rights Watch has revealed in a recent report.
The probe found cases of a number of alleged abuses including a woman who was raped by four Royal Canadian Mounted Police (RCMP) officers after she was harassed in a remote spot. The force is also accused of pepper spraying and tasering female teenagers, beating a 17-year-old girl and using a police dog to attack a 12-year-old girl. HRW also found women had been strip-searched by male officers and the use of excessive force during arrests. "In 5 of the 10 towns Human Rights Watch visited in the north, we heard allegations of rape or sexual assault by police officers," the report states.Furthermore the report claims, "incidents of police abuse of indigenous women and girls are compounded by the widely perceived failure of the police to protect women and girls from violence."The investigation by the watchdog has started after Justice for Girls (JFG), a Vancouver-based organization submitted a briefing paper to Human Rights Watch in November 2011 asking to investigate disappearance or murders of Aboriginal women over the years.Last summer, HRW team spent five weeks conducting 87 interviews with 42 indigenous women and eight indigenous girls from ages 15 to 60 in ten settlements in British Columbia.Wednesday's report calls for a national inquiry into the indigenous cases alleging police misconduct. Prime Minister Stephen Harper has now asked the organization to supply information and evidence about the RCMP abuse allegations. He has also announced an investigation by the Commission for Public Complaints Against the RCMP to look into the report."If Human Rights Watch, the Liberal party or anyone else is aware of serious allegations involving criminal activity, they should give that information to the appropriate police so that they can investigate it," Harper told the House of Commons.The RCMP made a statement Wednesday, saying that despite knowing about the allegations made up to five months ago by Human Rights Watch, the police force are having trouble investigating the complaints, partly because none of the allegations have been reported to the RCMP."It is impossible to deal with such public and serious complaints when we have no method to determine who the victims or the accused are," Chief Supt. Janice Armstrong said in a statement in the Vancouver Sun.
You can share this story on social media: