Russia 'outraged' over Azerbaijan Eurovision vote blunder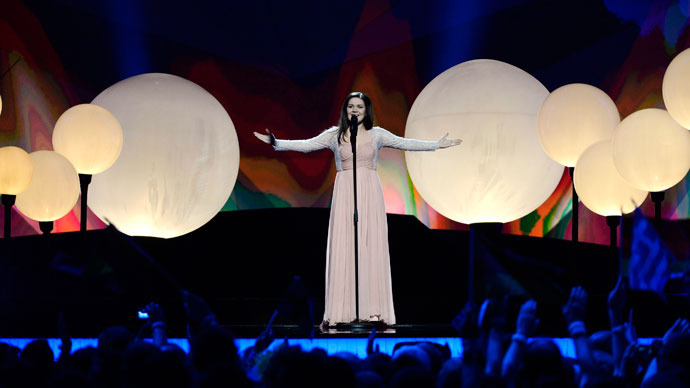 Russia is outraged over how Eurovision votes for its entrant, Dina Garipova, disappeared during a voting mishap in Azerbaijan, the Foreign Minister said. Azerbaijan gave Russia no points, despite the fact its song came second in a phone poll.
Foreign Minister Sergey Lavrov slammed the "outrageous" incident at a press conference in Moscow with his Azerbaijani counterpart, Elmar Mammadyarov.

"When 10 points are stolen from our participant, there is cause for concern," Lavrov said, adding that it reflected badly on how the event was organized.

"This outrageous action will not remain without a response," he stressed, stating that he would decide on a proper course of action after receiving the results of an investigation into the matter.

Azerbaijan's Foreign Minister described the voting blunder as a mystery, and called it a "detective story."
"Where did the votes go? How did they disappear? This is an issue that our state television should resolve," he said. Three of Azerbaijan's largest phone operators registered Russia as receiving the most votes after Ukraine.

The telephone poll comprised 50 percent of the total vote, and the remainder was decided by a panel of judges.
Russia's entry in this year's Eurovision – 'Change the World,' sung by Garipova – came in fifth place in Saturday's annual Eurovision Song Contest held in Malmo, Sweden. 

Despite the complaints, the extra 10 points that Russia may have lost would have made a difference in the final results, as Russia finished 17 points behind Norway.

Official Eurovision representative Jarmo Siim said that the results would not be changed, and that the vote had been watertight.

"Any attempt to politically pressure the Jury that may lead to results not connected to the artists' individual merits is considered a violation of Eurovision Song Contest rules," Siim told reporters.

Belarusian President Aleksandr Lukashenko also criticized the contest, describing it as politicized and highlighting how the Belarusian contestant received no votes from Russia.


You can share this story on social media: