Plushenko, a gold medalist at Sochi despite back surgery, withdraws after injury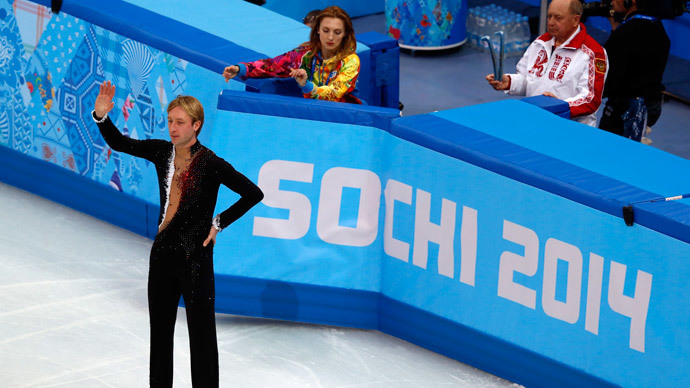 Russian figure skating legend Evgeny Plushenko has withdrawn from the men's individual event after injuring his back during the warm-up, and says he will likely retire from amateur sport at the age 31.
"I tried to stay until the end. I could have pulled out after the team event, but I wanted to finish on a good note. But God must have been telling me 'Evgeny that's enough'," said the four-time Olympic medalist, as he faced the media with tears in his eyes.
The crowd gasped as Plushenko failed to complete a triple axel jump during his warm-up, just as he was set to begin his short program.
He then approached the judges, saying that he would not be able to compete in the event, to the great disappointment of spectators in the packed Iceberg Palace.
Before leaving the ice, he held up both hands to the crowd as if to say he was sorry, and took a small bow to loud applause.
"Evgeny began feeling pain already during the free skating at the team event," personal coach Aleksey Mishin was cited as saying by Sport-Express newspaper. "Yesterday he fell heavily from a quadruple jump in training. The pain didn't let up in the morning. We took medication, but it didn't help."
The legendary skater was Russia's only man for the short program, so the host country will have no finisher in the event.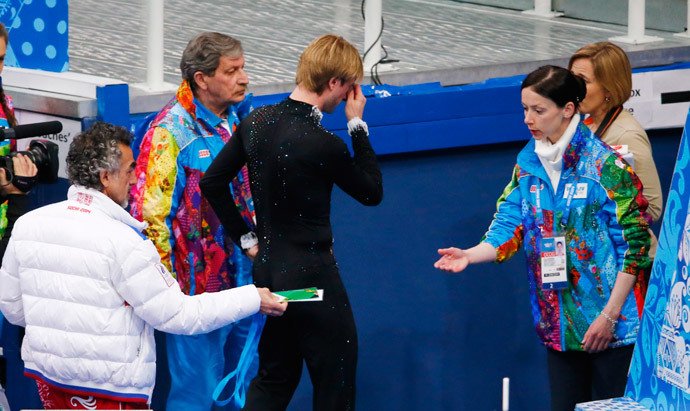 The Turin 2006 individual Olympic champion underwent serious surgery on his spine a year ago and had treatment on an intervertebral disc to compete in Sochi.
Plushenko has already won gold at the Sochi Games as a member of the Russian squad, which dominated the inaugural team event at the Olympics.
With his two golds and two silvers - from Salt Lake City and Vancouver - Plushenko retires as the joint most-decorated figure skater in Olympic history.
Barely a year has passed since Plushenko, 31, had major surgery on his spine – the 12th operation during his figure-skating career. It has since come back with a vengeance, hitting him with debilitating pain through much of his Olympic training.
The 2006 Olympic champion suffered a back injury at the European Championships in Zagreb, Croatia, in January 2013, where he fell performing a triple axel jump during a short program.
Doctors recommended him to withdraw from the competition, since the injury aggravated the back problem that Plushenko had been suffering from for about a year before that incident. He even had to take baths with boiling water five times a day during the Championship to ease the pain.
In late January 2013, he successfully underwent surgery in Tel Aviv to replace an intervertebral disc.
"That was the most difficult surgery in my career and in my life. I had to learn walking anew, getting up from bed," Plushenko said earlier this week in an interview with Kommersant daily. He recalled that when he first got on to the ice after the operation, he felt like a beginner rather than a professional, and had difficulty performing even simple figure-skating moves.
Back then, Plushenko said, he could not even imagine that he would be able to make it to the Sochi Games. In September, he performed his first flip since the operation.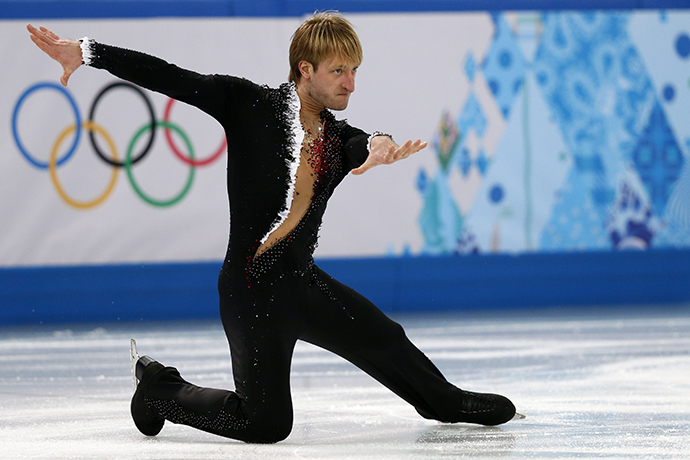 At the Sochi Olympics, Plushenko scored 168.20 in the free skate program – his most difficult in terms of combination of elements in over a decade. Priceless for his fans, the performance, along with a successful short program, helped Russia to win its first gold in Sochi in the team skating event.
"You know what he did? No one has an idea…There was one chance in a thousand that he would be able to come back [to sport]," said Plushenko's wife, Yana Rudkovskaya. He was training 10 hours a day before Sochi, she added.
The veteran skater – now a four-time Olympic medalist – Plushenko has given about 27 years of his life to figure skating.
The majority of his earlier competitors have long been retired and are now sport commentators, coaches or presenters. His archrival, 2002 Olympic championship Aleksey Yagudin, retired from competitive skating in 2003. The 33-year-old has been seen taking part in ice shows and TV projects.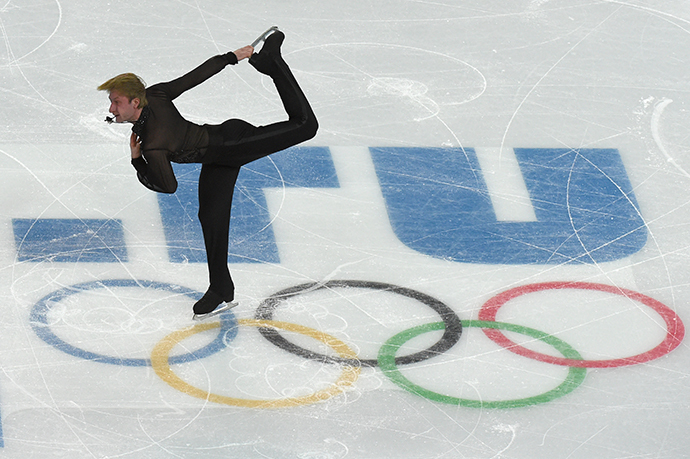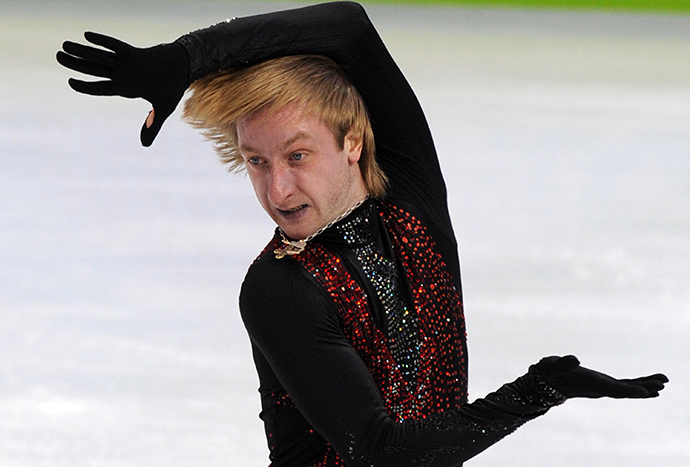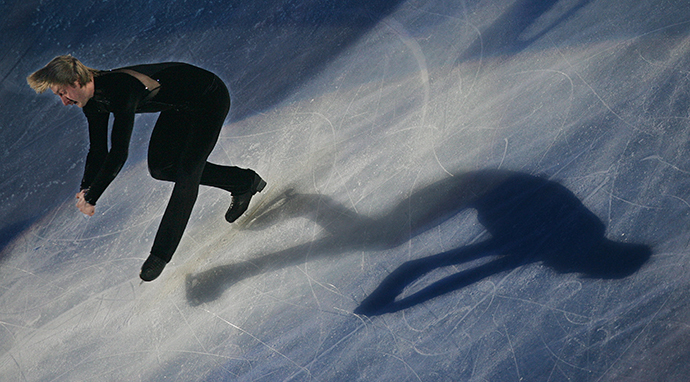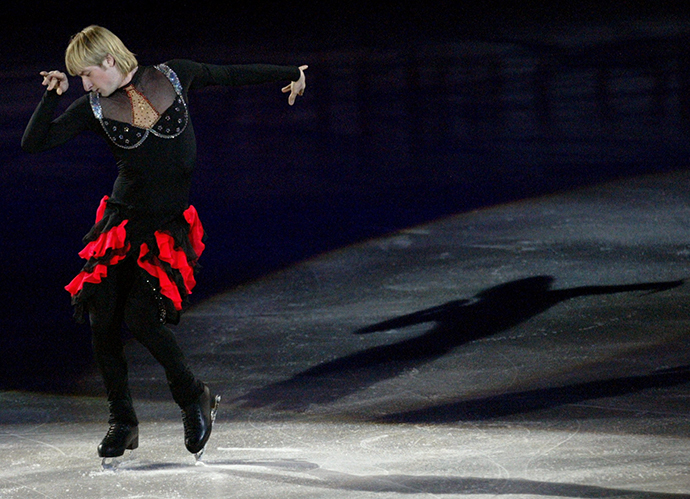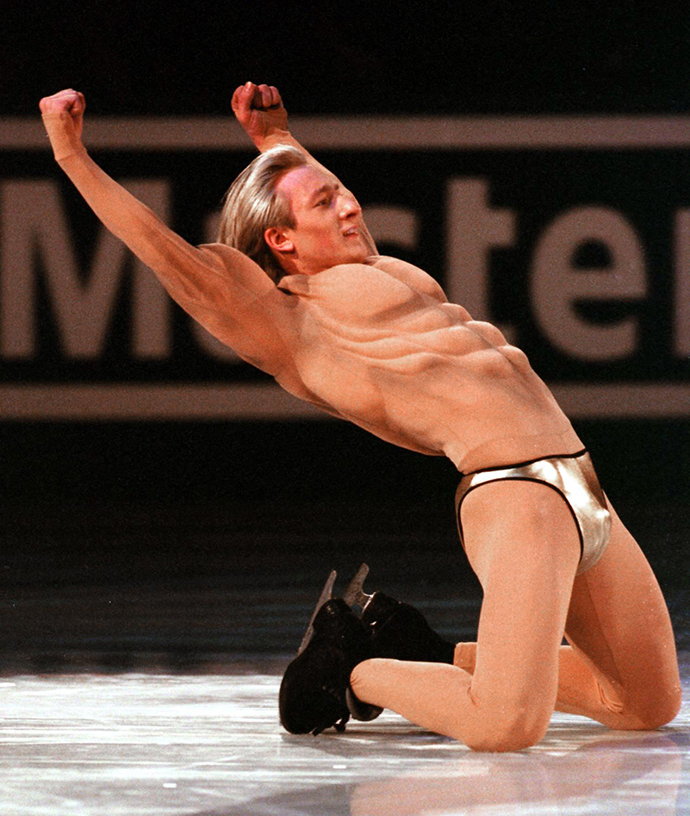 You can share this story on social media: