Russian military jet catches fire while landing
Published time: 23 May, 2012 14:11
Edited time: 23 May, 2012 18:19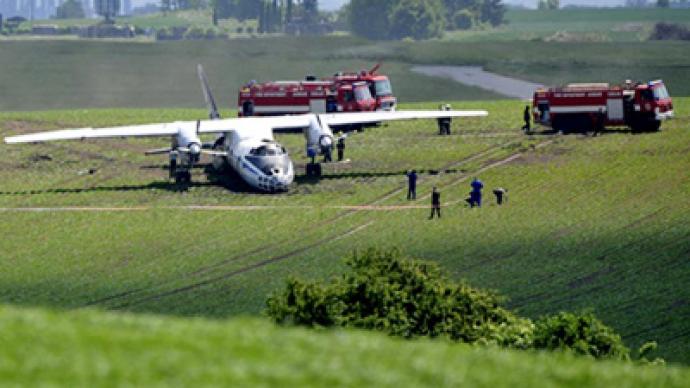 At least six people have been injured as a Russian army plane skidded off the runway and caught fire while landing at a military airport at Caslav, east of the Czech capital.
The Russian Defense Ministry says the jet carrying 23 people encountered a problem with the landing gear. When the aircraft attempted to land, its front undercarriage broke off, the plane shifted to the side of the landing strip and caught fire.
The Antonov AN-30b was carrying out a mission under the Open Skies international program – an effort by 34 states to promote openness and transparency of military forces and their activities.
There were 14 Russians and nine Czechs on board. Some of the injured have been transported via helicopter to a hospital in Prague with serious burns.Others were treated on the spot or taken to a local hospital.
Designed for air surveillance and photo recording, AN-30b planes are in service in Russia, Ukraine, Kazakhstan and Bulgaria.