Social network miracle: Siberian plane crash victim found alive a week later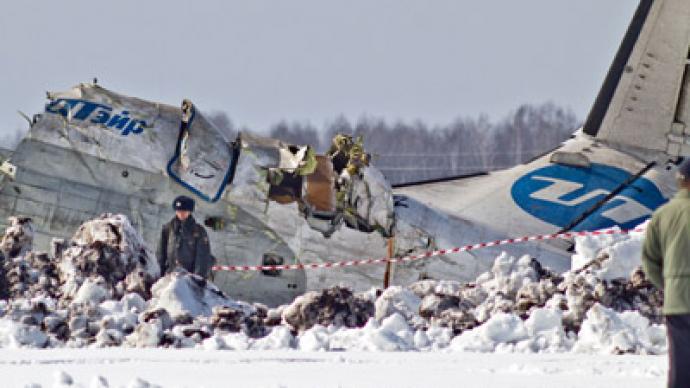 A UTair plane crash survivor who was assumed dead has been found alive in a hospital. Information emerged on the man's social network page, where friends have been mourning his death for a week.
Dmitry Ivanyuta, 25, was listed among the dead after ATR 72-200 plane crashed near the western Siberian city of Tyumen last Monday. However, on April 7, a post appeared on his social network page claiming that Dmitry is very much alive and in a hospital, though registered under a different name. "Dima is alive. He was in intensive care. While there are no positive or negative trends, but there is a chance that he will get better," one of Ivanyuta's friends wrote on his "wall". This message reversed the flood of mourning posts on Dmitry's page. People went from mourning to rejoicing in a matter of minutes. Details emerged 12 hours later with a new post saying: "He was mixed up and identified as a different man. In fact he was in intensive care, and remembers everything and can move, so everything should be fine. The doctors said he would get better!!! Light a candle and pray with us for his health!!!! He is alive!!"Ivanyuta's former college professor, Denis Trushnikov, said Dmitry spent a week in the intensive care unit registered as Konstantin Pail, while his own name was on the list of those who died in the crash. Rumors about the confusion in the lists of victims and survivors emerged after the preliminary results of the DNA examination that was unable to identify four bodies. This allegedly prompted Dmitry's relatives to search for him among the 11 hospitalized survivors.Ivanyuta has already been identified by his relatives, reports Komsomolskaya Pravda newspaper. "Even though the results of the DNA test are not ready, we are positive that Dima is alive," said his sister, Anastasiya Ivanyuta. "I don't want to talk about it right now. It must be so hard for the relatives of Konstantin Pail."Following Anastasia's statement, the parents of Konstantin Pail immediately took a blood test that confirmed their son had indeed been killed in the crash. His funeral will take place in his hometown on Monday.No comments from Tyumen's region health department have been available so far. The final results of the DNA test will be revealed on Monday.A total of 11 survivors remain in Tyumen hospitals. Two of them have been transferred to a general ward and another nine remain in a critical but stable condition.The French-Italian-built ATR-72 heading to Surgut crashed 30 kilometers from its departure point of Tyumen shortly after takeoff. The aircraft burst into flames and broke into three pieces upon impact. Forty-three people, among them 39 passengers and four crew members, were on board. Thirty-one were killed and 12 seriously injured.Investigators name failure to de-ice the ATR 72-200 as the most likely cause of the disaster.
You can share this story on social media: