Kurdish rebel group declares ceasefire with Turkey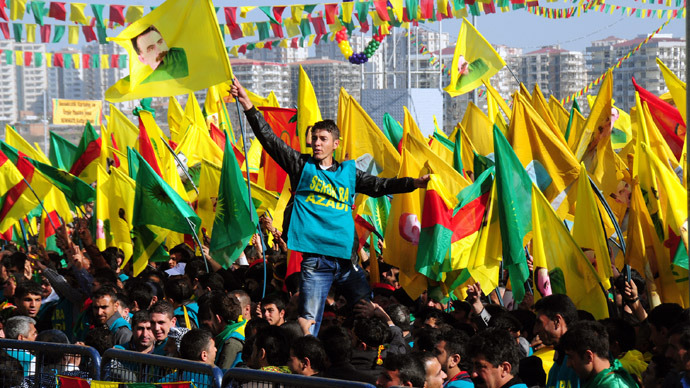 The 30-year-long Kurdish insurgency could be close to an end, after the acting leader of the separatist PKK movement officially announced an end to hostilities.
"We declare a ceasefire starting on March 23. If the Turkish Parliament and government do the legal groundwork for a commission, we could withdraw from Turkey," said PKK field commander Murat Karayilan in a video message broadcast during the Nevruz festival celebrations in Bonn, Germany.

Turkey and PPK had been negotiating since October last year, but a statement from imprisoned leader Abdullah Ocalan on Thursday, in which he spoke of "fraternity" between Turks and Kurds, and a "move from armed to democratic struggle", proved a decisive breakthrough.

"Ocalan's decision is the decision of all of us. We accept and agree with this decision. We consider its content and scope historic, just and very important. It's the beginning of a new process and era," declared Karayilan in his address apparently taped at a rebel holdout in the mountains of northern Iraq.

Over 30 million Kurds live in the mountainous area between Turkey, Iran, Iraq and Syria. More than 40,000 have died during a simmering war of independence that began in 1984.

An offensive last summer resulted in the deaths of more than 100 Turkish troops and three times that number of PKK fighters.

PKK, which is labeled as a terrorist organization by both the US and the European Union, is now expected to withdraw its troops from Turkey, and begin a process of demilitarization.

In return Turkey may pass a new constitution that will grant stronger political and cultural autonomy to the Kurdish population.

You can share this story on social media: