Pittsburgh tie series with Detroit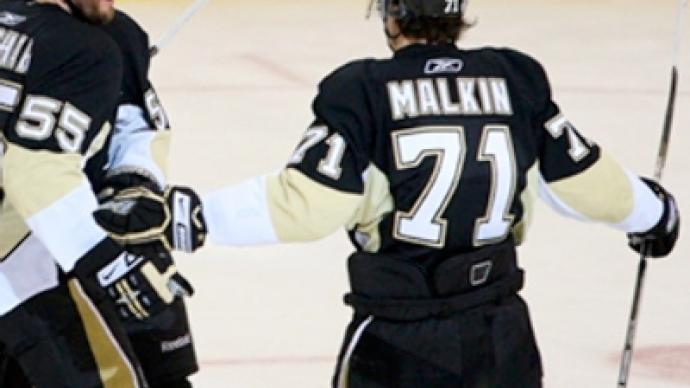 In Game 4 of the Stanley Cup Finals, Jordan Staal's short-handed goal started Pittsburgh's comeback, and the Penguins scored three goals in less than 6 minutes of the second period to beat Detroit 4-2 and tie the series.
Evgeny Malkin – enjoying the best post-season scoring run since Wayne Gretzky in 1993 – and Sidney Crosby had a goal and an assist each to help rally the Penguins from a 2-1 deficit, a year to the day the Red Wings raised the Stanley Cup in Pittsburgh by winning Game 6 of the 2008 series.
After Malkin's goal, Darren Helm and Brad Stuart gave Detroit a 2-1 lead early in the second period. But Jordan Stall, Crosby and Tyler Kennedy all scored within a 6-minute span of the second for a 4-2 lead.
Meanwhile, Penguins goaltender Marc-Andre Fleury made 37 saves at the Mellon Arena, and was unsighted both times he conceded.
So, naturally enough, Fleury, Crosby and Malkin were named the three Stars of the Game.
The series now stands tied at two-apiece, with game 5 due to take place in Detroit on Saturday.
You can share this story on social media: