Striking the wrong note: Pianist faces 7-year sentence for noise pollution
Published time: 12 Nov, 2013 17:10
Edited time: 12 Nov, 2013 17:54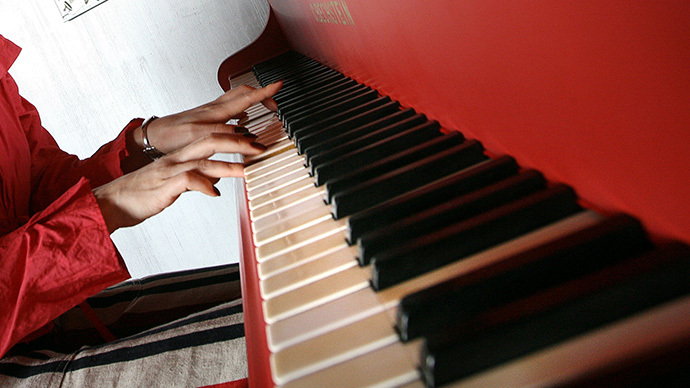 A 27-year-old Spanish pianist learned practicing her chops was more than a petty nuisance for her nerve-wracked neighbor. Following a legal complaint, the Catalan musician is facing seven-and-a-half years in jail for the crime of noise pollution.
Laia Martin, a concert pianist from the northeast Spanish town of Puigcerda, has been officially charged with creating noise pollution and causing "psychiatric injury", the El Pais newspaper reports.
The plaintiff, identified only as Sonia B, claimed she was forced to endure her downstairs neighbor's 8 hour marathon sessions five-days-a week between October 2003 and September 2007. At the time, Martin, who now plays professionally, was enrolled in music college.
Sonia B told the court she now hates pianos and was ultimately forced to move out.  She claims the music affected her sleeping, led to nervousness, anxiety, panic attacks and contributed to the town's noise pollution.
Martin denies she played at home so frequently, saying she often left town to take lessons.
If found guilty, she could be sentenced to six years for the crime of creating noise pollution, and a year-and-a-half for causing mental anguish. She could also be barred from playing for 4 years.
A Catalonia Justice Tribunal spokeswoman told the daily, on condition of anonymity, that the trial would proceed on Tuesday and is set to conclude on Friday.