Philippines takes China to intl court over S. China sea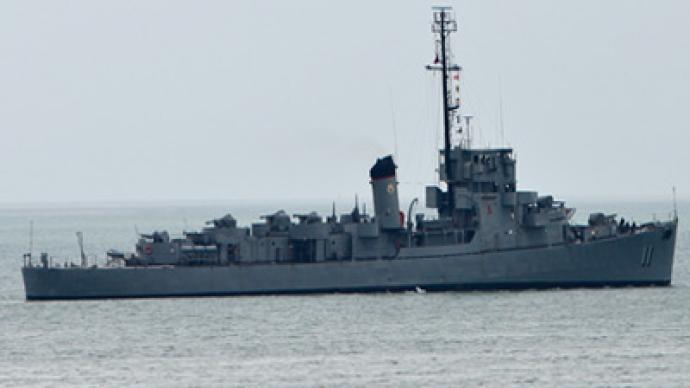 The Philippines will sue China over its claim on disputed territory in the South China Sea. This is the first legal case over land to be launched against the Asian powerhouse, despite a number of current territorial rows with neighbors.
The Philippines Foreign Minister Albert del Rosario announced his government's legal challenge to the press on Tuesday, summoning the Chinese ambassador in Manila."The Philippines has exhausted almost all political and diplomatic avenues for a peaceful negotiated settlement of its maritime dispute with China… we hope that the arbitral proceedings shall bring this dispute to a durable solution," he told a news conference.The Philippines with take Beijing to an arbitration tribunal under the United Nations Convention on the Law of the Sea, signed by both countries in 1982.The dispute focuses on a selection of islands in the South China Sea called the Scarborough Shoal, known as Huangyan Island to the Chinese.Tensions reached boiling point last year when the Philippines was forced to withdraw its ships from the area in June. Del Rosario stated Beijing had "interfered with the lawful exercise by the Philippines of its rights within its legitimate maritime zones."Chinese territorial claims in the area extend into territory to which Brunei, Malaysia, Vietnam and Taiwan also lay claim.Both the Philippines and Vietnam have denounced China's "Nine-dash line," which encompasses a swathe of the South China Sea, as illegal under UNCLOS.China's territorial disputes with its Asian neighbors hit the headlines earlier this year when a row with Japan over a group of islands in the East China Sea sparked mass protests in both countries. The Senkaku Islands, or the Diaoyus, as they are known to the Chinese, are uninhabited but the sea around them is believed to hold rich fuel deposits.Former US Secretary of State Hillary Clinton incurred Beijing's wrath at a press conference when she said America acknowledges Japanese administrative control of the islands and would oppose "any unilateral action that would seek to undermine" its administration.Beijing slammed Clinton's words, claiming the US had confused right and wrong and warned such a stance was not conducive to stability in the region.
You can share this story on social media: