Dramatic twist: Typhoon Bopha to strike Philippines again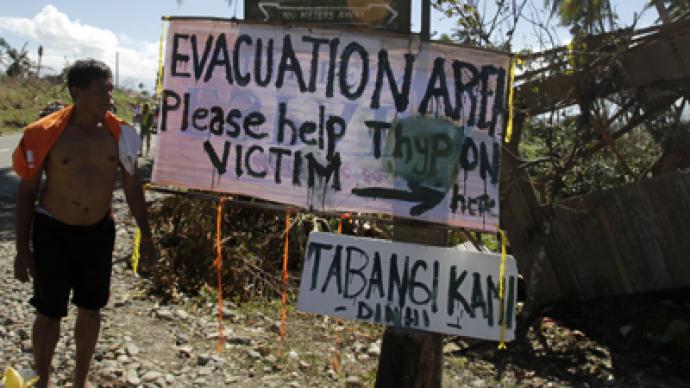 A powerful typhoon that has claimed nearly 600 lives and left over others 500 unaccounted for in the Southern Philippines is now expected to hit the country's north, with fears rising of new casualties and devastation.
The country's weather bureau has issued strong storm alerts on the northern island of Luzon after Typhoon Bopha unexpectedly turned around. Officials urged residents to prepare to battle winds with an estimated force of up to 160 kilometers per hour in the country's northwest. The approaching storm has increased pressure on the government to provide relief, as most of its resources are being directed to the south, where Bopha already made headlines. The Philippines appealed for international aid for the south, where entire settlements have been destroyed and thousands left homeless.A UN representative assessed the damage as "100 per cent destruction" after aerial surveillance showed the extent of the devastation in the southern island of Mindanao. "This is a very poor area where everyone is dependent on agriculture. If people can't earn money from crops, they won't be able to put food on the table for their families," Imogen Wall, a spokeswoman for the UN office for the coordination of humanitarian affairs, told AFP.President Benigno Aquino III on Friday declared a state of national emergency to speed up rescue and rehabilitation.Typhoon Bopha, which hit the country on Tuesday, is the strongest storm to batter the Philippines this year from the Pacific Ocean, with gusts of up to 210 kilometers an hour.At least 548 people have died and about 500 others are missing as a result of the storm. Around 400,000 remain homeless.
You can share this story on social media: