Pedophile-communist caught "red-handed"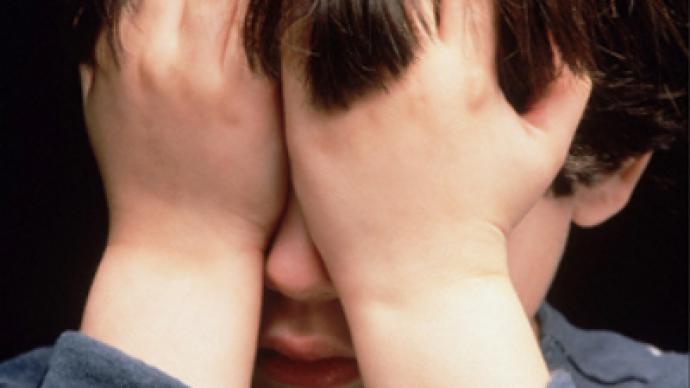 A pedophile's arrest in Central Russia has turned into a political scandal. A major Communist party member has been detained with what police call a "nightmare", with the number of alleged victims exceeding 100.
A number of Russian news agencies report the 50-plus-year-old teacher Yury Babkin was caught last week at his place, while allegedly attempting to pervert an 8-year-old boy.
Volgograd region's chief of police, Aleksandr Kravchenko, says investigators found more than 300 VHS tapes and around 100 different digital carriers containing child erotica and pornography, including those in whiche Babkin was "starring", as well as the pervert's diaries.
"This is a nightmare, a real tragedy," said Kravchenko after examining some of them.
An investigation found Babkin had been having sex with boys from 8 years and older for the last 10 years, with the number of his victims counting in triple digits. Alongside with his "freak hobby", for the last 25 years, Babkin has been teaching ethics and family life psychology at school, though he was neither married nor had children. On top of this, he was organizing backpacking trips for his students, which turned troublesome for some of them.
Babkin explains his appetite for children by his "addiction to high erotica and the beauty of a childish body". He even shared this "beauty" with Internet users.
The story has, meanwhile, got another twist. Until recently, Yury Babkin had been a high member of the region's Communist party. But even though has been no legal judgment on the issue yet, the Volgograd communists have decided to exclude Babkin from the party.
"I was shocked and very much disappointed about it," says State Duma deputy and Volgograd regional Communist party head Alevtina Aparina. "This is an inhuman occurrence, no matter which party Babkin belonged to. This is a tragedy common to all of us and this moral crisis concerns everyone," she added.
According to Russian law, Babkin is now facing up to 15 years behind bars. He will be officially charged soon.
Read also Drunk pilot can fly like a bird
You can share this story on social media: