Texas school accused of staging fights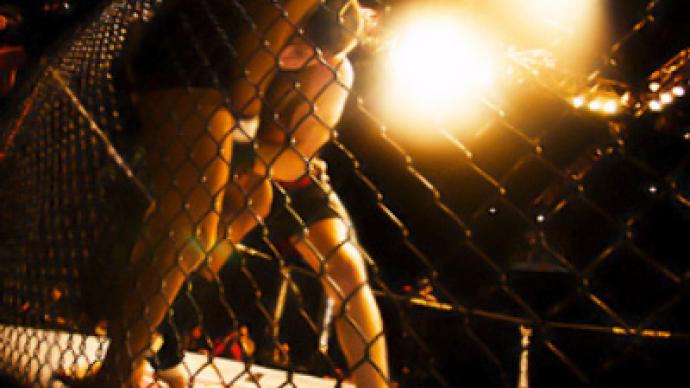 School staff at a high school in Dallas, Texas sanctioned cage fights to settle disputes between unruly students.
Why use the counsellors to settle a row between students if more direct ways are available? The South Oak Cliff High School in Dallas (Texas, USA) seemingly prefers to let its unruly students sort things out with bare-knuckle fighting inside a steel cage.
According to a 2008 report by school system investigators obtained by the Dallas Morning News, the principal and other employees at South Oak Cliff High knew about the cage fights and allowed the practice to continue.
The report describes two instances of fighting in an equipment cage – a section of the boys' changing room barricaded by wire mesh and steel lockers – between 2003 and 2005.
In one incident, the school principal at the time, Donald Moten, told staff to place two fighting pupils "in the cage and let 'em duke it out". On another occasion, according to the report, a member of the school security staff tried to fight a student in the cage, but the principal intervened.
"More than anything, I'm in shock and disbelief – shocked that this could ever occur and shocked that it would be condoned by a professional administrator," said Jerome Garza, a member of the Dallas School Board.
Superintendent Michael Hinojosa told the newspaper that there were "some things that happened inside of a cage" and called the fights "unacceptable."
Frank Hammond, a former South Oak Cliff counsellor who is suing the school after being dismissed, said "It was gladiator-style entertainment for the staff. They were taking these boys downstairs to fight. And it was sanctioned by the principal and security."
Angela Williamson, a parent, said she was ignored when she attempted to bring the matter to the attention of district administrators, the newspaper reports. Her son, Cortland, told her that students stood around clapping and screaming while watching a fight he participated in. He and another student fought for five to ten minutes in the cage in 2004.
Williamson took her son out of the school and moved him to another district shortly after he came home with a swollen hand.
The football coach she met had encouraged the fights, the woman said: "He told me this is how they settled disputes in his day."
According to the investigators' report, the principal, school security staff and other employees "knew of the practice, allowed it to go on for a time, and failed to report it." But, ex-principal Moten, who resigned last year following a separate investigation, denied that any cage fights took place during his tenure.
"That's barbaric," he said in his interview with the Dallas Morning News. "You can't do that at a high school. You can't do that anywhere. Ain't nothing to comment on. It never did happen. I never put a stop to anything because it never happened."
No criminal charges were ever filed, and there was no mention in the report of whether anyone required medical attention or whether any employees were disciplined. Dallas police said they had no record of any investigation by the department.
The allegations followed shortly after law enforcement authorities reported that care workers at a Corpus Christi institution forced mentally disabled residents to fight each other and recorded the brawls for their own entertainment, adds the AP news agency.
You can share this story on social media: