Koran-burning pastor hell-bent on blazing trail to White House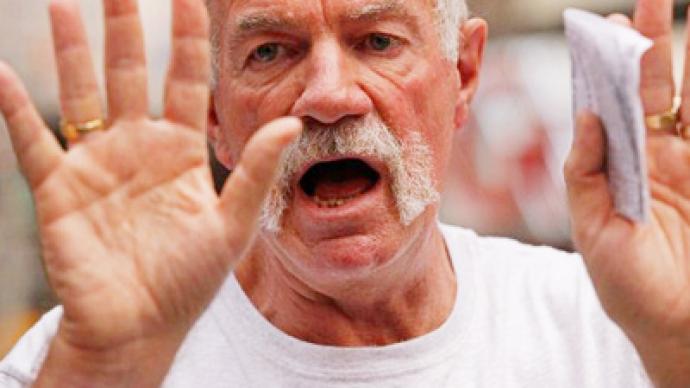 The controversy-igniting Florida preacher, who first lit a spark on Facebook when he called for people around the world to set fire to the Islamic holy text, is once again burning for media attention.
Terry Jones, a hotel manager turned missionary, caused international outrage last year by adopting a zealous anti-Muslim stance and calling for an international 'burn-a-Koran' day on the 9th anniversary of the September 11th attacks. After an official warning, he withdrew his plans, only to set light to the Muslim holy book later, in March. This led to riots across the globe, some resulting in violence and deaths – and propelled the shepherd of a flock of less than 100 parishioners to dubious fame. In his mission statement he does not clarify whether he plans to run as an independent, or swoop into the GOP fray at the last minute – but his 7-point agenda is undoubtedly conservative. He's shown some acuity by addressing issues of true concern to American voters – like reducing military spending, balancing the budget and cutting corporate taxes. But the very radical ideas that got him noticed in the first place are not present. The only testament to his extremist beliefs is the call to deport all illegal immigrants – of which he claims there are 20 million in the US. The author of a scandal-fuelling book, with the provocative title of "Islam is of the Devil", Jones hopes to gain funding for his campaign from like-minded individuals, asking them to "financially support us as we continue our stand against radical Islam". But judging by the fact that his parish has less than a hundred members – and his Facebook page only 1,600 followers (in sharp contrast to the 'stop pastor jones' pages, of which there are many, all with thousands of subscribers), his radical dream could be likely to crash and burn. And for all his radical, controversial statements, his platform is not all that different from what the Republicans are running with. Whether that will eventually benefit the pastor and his burning passion, or the GOP, remains to be seen.
Katerina Azarova, RT
You can share this story on social media: