Passengers rattled at Moscow airport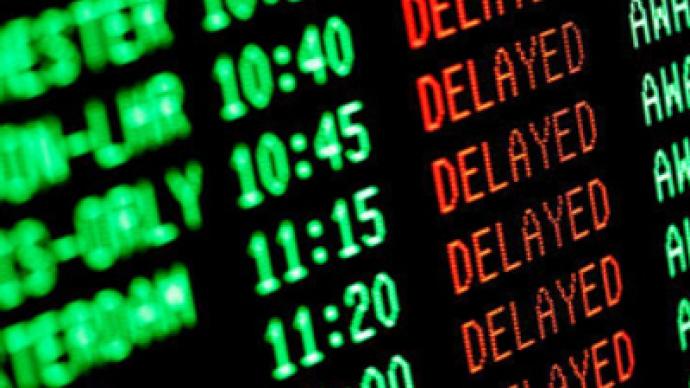 Moscow's Sheremetyevo International Airport is working as normal, the company said, refuting earlier reports of serious disruption in the facility's operation.
The reasons behind the passenger processing delays have not yet been made clear.
"The airport is operating as usual: passengers and airlines are provided with regular services. The reports about suspended services are untrue," the company representative was quoted by Interfax news agency as saying.
The source did add, however, that five Aeroflot-operated flights have been slightly delayed due to limited border services.
The statement has come amidst media reports that all flights from the airport have been delayed indefinitely due to a breakdown in the airport's systems.
Earlier, a representative of the Russian Federal Security Service told RIA-Novosti news agency that the breakdown happened in the facility's passport control system.

The insufficient number of border officials at passport control led to the crowding of people who checked in but were late for boarding, a source in the airport told Interfax. The source also said that another reason for delay has been "the routine renovation of the airport's air traffic control radar system."
However, Sheremetyevo's press service denied any disruption and said that the staff are doing their best to improve the current situation.
And the FSB spokesman told Itar-Tass that flight delays in Sheremetyevo were not in connection with the border service activities, adding that all previous comments on the issue in the media given with reference to the FSB "are untrue."
Meanwhile, an Interfax correspondent is reporting that the situation at the airport is getting tense. People there are demanding an explanation as to why their flights are being delayed. Airport officials say that there is a shortage of staff at passport control, according to the correspondent.
You can share this story on social media: