Thousands of exotic fish boiled alive in Sochi airport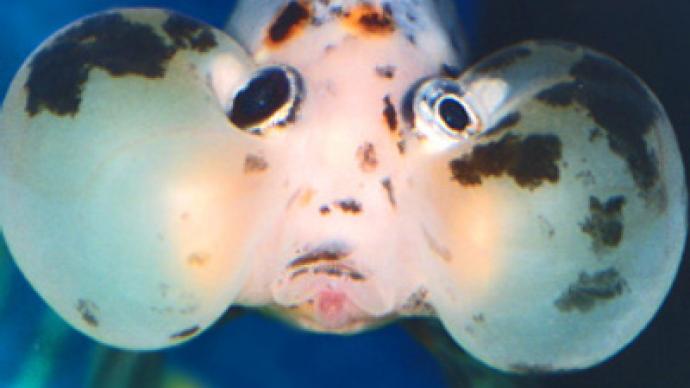 Over 4,000 exotic tropical fish died at an airport in the Russian Black Sea resort city of Sochi after being kept in customs for hours in the summer heat.
"The 18-ton cargo, containing over 4,000 exotic fish from China, was standing at customs at Sochi Airport for more than 14 hours in quite hot weather," said Amin Azzam, the head of the Sochi Discovery World aquarium, where the delicate cargo was to be delivered.
He told RIA Novosti that by the time the containers with the exotic fish – worth a total of $480,000 – were opened, almost all the creatures were dead.
The cargo arrived in Sochi at 8.30 a.m. local time on August 29, but was only checked by customs officials seven hours later. In addition, the plane carrying the fish from China made a 40-minute stop at Delhi Airport.
Azzam described the situation as "inhumane." He said had never seen "living creatures to be tormented in such a way." He added that all the papers for the cargo were in order.
However, the head of the Sochi customs service, Svetlana Stepanova, denied all allegations. She told journalists that the Sochi Discovery World administration didn't provide the required documentation, including a customs declaration without which bringing cargo into the country is considered smuggling. Therefore, the customs authority couldn't allow the oceanarium to keep the cargo at its storage facilities.
Also, according to Stepanova, the cargo was worth $370,000, not the $480,000 figure claimed by the Sochi Discovery World.
"I don't feel guilty," Stepanova said. "But I do feel sorry for the fish."
She said that if the incident tarnishes Sochi's customs reputation, they will insist on taking the case to court.
According to the Interfax news agency, Aleksandr Troshin, first deputy speaker of the Federation Council, vowed to examine the situation and said those who are guilty will be punished.
According to the senator, almost 100 kinds of fish fell victim to red tape.
Raised on special farms, some of the creatures were very rare, including a 3-metre long nurse shark and other unique species from South America and Southeast Asia.
The Sochi Discovery World is scheduled to open during the 8th International Investment Forum Sochi-2009, which kicks off on September 17. According to Troshin, a company from the United Arab Emirates has pumped $25 million into the project.
You can share this story on social media: