Smog alert: France introduces alternate driving days in Paris for 1st time since 1997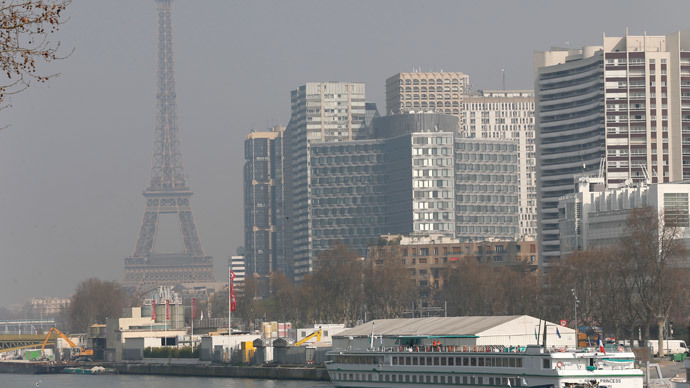 Air pollution refuses to dissolve in France, forcing the government to introduce alternate driving days in France's capital, where pollution levels are on a level comparable with the world's most notoriously smoggy cities such as Beijing and Delhi.
Not just the capital Paris, but all of France has been under pollution alert of various scales for the last five days. The government confirmed that pollution particulates in the air exceeded safe levels in the capital and surrounding areas, with a negative forecast for Sunday evening.
Paris authorities made their first move on Saturday, making all public transport in the capital free to persuade citizens to leave personal vehicles at home.
But pollution levels have fallen only slightly, so the authorities opted for further restrictions for the first time since 1997. On Monday, cars and motorbikes with uneven numbered plates only will be allowed to drive on Paris streets.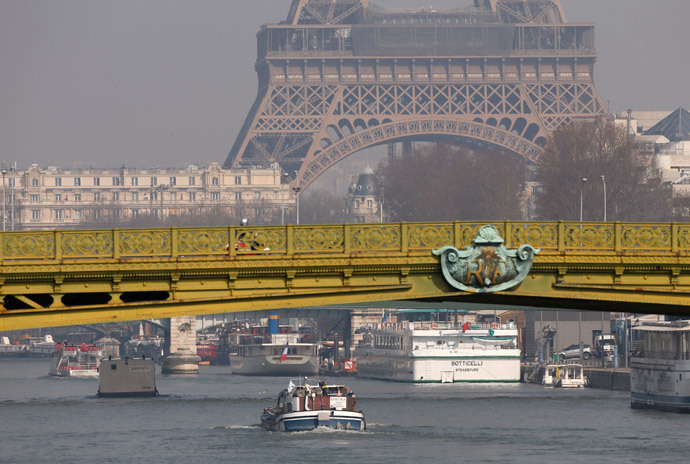 Other measures to fight the pollution include restrictions on speed and on burning fuel and the authorities are already considering further "sanctions" against outraged drivers.
"This measure is worse than unfair, it is stupid," Pierre Chasseray, head of a drivers' association called 40 Millions d'Automobilistes, told AFP.
"I am amazed to see that a small lobby has managed to convince people that cars were behind this peak in pollution," Chasseray said.
The official explanation of the ecological disaster is that a combination of cold nights and warm days has prevented pollution from dispersing.
On Friday the level of air pollution particles in Paris hit the maximum of 180 micrograms per cubic meter, doubly the allowed 80 per cubic meter standard of the so-called PM10 pollution particles created by heavy industry and vehicles.
The pollution particles in the air could cause respiratory problems, such as asthma attacks, as well as lung cancer and even cardiac disorders, according to the World Health Organization.
Valentin Foltescu, air quality manager at the European Environment Agency, told AP that "there is a high correlation of pollution of this kind and mortality," warning that the immediate health hazard is especially high for the very young and old.
The critical situation with air pollution in Europe has continued for days now as a belt of smog stretched for hundreds of kilometers, from France's Atlantic coast through Belgium and right into the territory of Germany, AP reports. The European Environment Agency says this is the worst air pollution in France since 2007.
You can share this story on social media: