Parents of run-away soldier say their son was abducted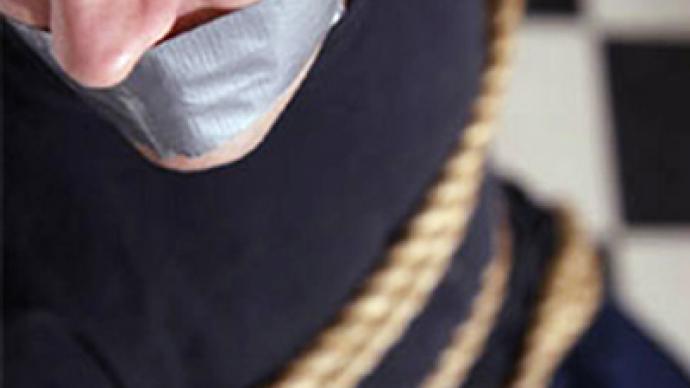 Parents of soldier Dmitry Artemyev, who fled the South Ossetian army unit he was serving in for asylum in Georgia, don't believe their son left his post but, rather, was kidnapped.
"He couldn't just run away from the unit. He was kidnapped and being held there by force," said Artemyev's mother, Tatyana, to Russian Life.ru web source.
They talked on the phone a couple of weeks ago, she said, and Dmitry said everything "was super" and enjoyed it a lot there.
"I like it very much here, we go on trips and are being trained. And the food is good. Don't worry. Everything as it should be," Tatyana quoted her son.
And now Tatyana is lost over how he could have run away.
The woman said just recently she had another phone conversation with her son, he was calling from Georgia via the Red Cross organization, but the talk was brief.
"I lost my nerve and said "Dima, come home!" and he replied "Mom, I can't." What can he say if there is someone who stands by him and controls the conversation?" asked Tatyana indignantly.
Dmitry Artemyev's father, a military man himself, is confident his son couldn't make such a decision on his own.
"Dima dreamed of the army and even quit the university for it," Artemyev's father, Viktor, told Life.ru.
To get a sense of what is going on, both Dmitry's parents took a plane to Vladikavkaz, where they were met by officers from North-Caucasus's military district.
Private Dmitry Artemyev left his army unit in the North-Caucasus's military district located in South Ossetia on July 1. The soldier crossed the border with Georgia and asked Georgian authorities for refugee status.
Artemyev's move to the Georgian territory was confirmed by both Georgia's Ministry for Refugees and the North-Caucasian military district. Tense relations with fellow soldiers were reportedly behind Artemyev's move.
Meanwhile, South Ossetian military officials claim Georgia's intelligence agencies took a hand in Artemyev's run-away case.
You can share this story on social media: